Colchester Murder: Two Weeks On
1 July 2014, 06:00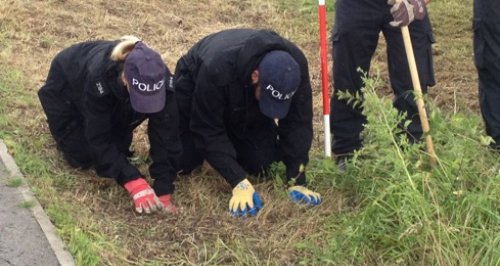 On the two week anniversary of the murder of a Saudi Arabian student in Colchester police say they've identified other potential witnesses.
Police are looking to identify and speak to a man seen on the Salary Brook Trail on the morning of the 17th June wearing a navy blue or green trilby hat and a dark coloured trench coat.
Also, Detective Chief Superintendent Steve Worron told Heart he wants to speak to dog walkers who were also spotted on the footpath near where Nahid Almanea's body was found:
"There was a lady seen walking a number of dogs and came from the area of the underpass and a man separately walking two Staffordshire Bullterriers."
There've also had a poor response in identifying a man wearing a tanned coloured, Italian style coat with a belt around the waist.
Police think he was also passing the through the area at the same time 31 year old Nahid was murdered.
A cordon is still in place restricting access to this area.
DCSI Worron says he expects it to remain in place until tomorrow (July 2nd) at the earliest, while they search for evidence, including the murder weapon.
Nahid Almanea was stabbed 16 times.
During the search, that included draining lakes and cutting down trees, over 30 weapons have been found.
These are still being forensically tested but police say they still don't know if they have the murder weapon that was used to kill Nahid.