Colchester: 'Vulnerable' Man Murdered In Park
31 March 2014, 06:37 | Updated: 31 March 2014, 06:40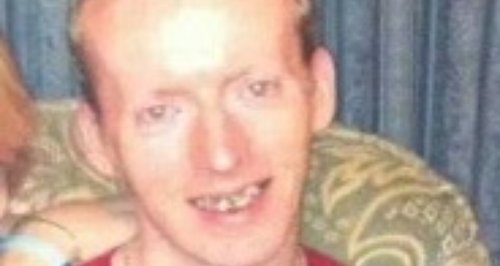 The family of a "vulnerable'' man found murdered in a park in Colchester has described him as a "shy and polite son, brother and father''.
33-year-old James Attfield was found dead in Castle Park on Saturday morning (29 March).
Police are treating his death as murder after he was attacked with what is believed to have been a bladed weapon.
Mr Attfield, from East Bay, Colchester, was left with a brain injury four years ago following a car accident which weakened the left side of his body and affected his reasoning and speech.
His mother Julie Finch said: "James was known as Jim to his family and was always shy and polite.
"Over the years people commented on how good his manners were. He loved karaoke and would often visit local Colchester bars to take part. He also enjoyed playing darts and watching stand-up comedy.
"Four years ago Jim was involved in a car accident which left him with a brain injury and caused the left side of his body to be weak. The injury affected his reasoning and speech.
"Jim had always preferred going for a drink in a quiet 'old man's pub' rather than clubbing and never had many friends his own age.''
Ms Finch said that after the accident her son was "vulnerable'' and did not like going to crowded places because he knew he needed to keep away from trouble which might lead to further injury.
"Jim was never the type of person to look for a fight and would always back down or walk away,'' she said.
"Even after his accident he was always smiling and continuously challenging himself. He wanted to be the best he could be and always pushed himself to assist his recovery.
"In recent months he had bought a keyboard and a guitar and was teaching himself to play them.
"There are many stories that make the family smile when we remember Jim.
"One in particular was when on a family boating holiday he sunk in to some mud and had to be hosed down before he could get back on board.
"Another was a conversation we had about bread after my daughter Ashlee was born where Jim talked about how he only has one slice. Re-telling the story makes me laugh.
"Jim was loved by all his family and will be missed. Jim was son, brother and father.
"My family and I would like to be given the space we need to grieve in private.''
Police have appealed for witnesses to piece together Mr Attfield's movements on Friday evening and Saturday morning. Anyone who may have seen him in Colchester town centre or Castle Park is urged to come forward. Officers were also seeking information about a man seen walking along East Hill at 5.30am on Saturday.
Senior Investigating Officer Detective Chief Inspector Simon Werrett said: "Castle Park is used at all hours of the day and night and I'm sure someone will have seen something.
"I really need to hear from anyone who saw anybody acting suspiciously in the park, anyone who heard anything untoward, or anyone who thinks they may know who is responsible for Jim's death.
"Equally I would invite the person or people responsible to hand themselves in.
"We have not yet been able to establish a motive for this violent attack during which we believe a bladed weapon has been used.
"Until the post-mortem examination has been carried out I am unable to say what that weapon may have been or to elaborate on the injuries caused.''
Anyone with information is asked to contact the North Major Investigation Team on 01206 576845, 101 or Crimestoppers on 0800 555 111.