Efit Released After Girl Grabbed In Dunmow
20 June 2014, 12:29 | Updated: 20 June 2014, 12:30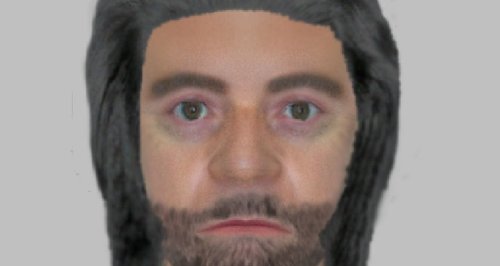 Essex Police have released an efit of a man they want to trace after a 13-year-old girl was grabbed in Dunmow.
The victim was walking the recreation ground in Church Street at around 8am on May 21st when she was grabbed on the wrist by a man.

She punched the man on his chest and released his grip before running away uninjured.

The man is described as white, around 5ft 6ins to 5ft 8ins tall, of average build, with collar-length straight black hair, a black beard and moustache, big eyes, a flat-ended nose, wearing a black v-neck t-shirt, light green trousers with pockets on the side, black boots and was aged around 40. He smelt of cigarettes.

Anyone who recognises the man pictured should contact Ds Pete McCormack at Braintree CID on 101 or Crimestoppers on 0800 555 111.