Epping: Olympian Idowu Given Driving Ban
7 October 2013, 11:59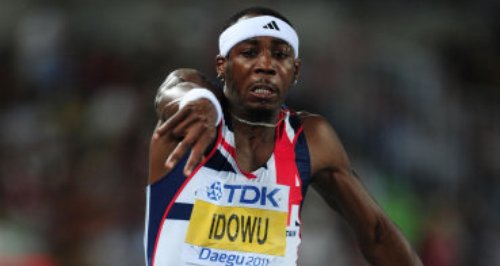 Former Olympic triple jumper Philips Idowu has been banned from the road after magistrates heard that an emergency forced him to drive while drunk.
The 34-year-old, from Epping, pleaded guilty to driving his white Land Rover in the town's Bridge Hill while two and a half times the legal alcohol limit.
Appearing at Chelmsford Magistrates' Court wearing a grey suit with a blue shirt with a white collar and a yellow tie, Idowu was also ordered to complete community service following the incident which happened at about 9.30am on 20 September.
His solicitor, Joe Life, told the court he had been out with friends the previous night and returned home to bed.
Ms Life said: "He just got in the car because circumstances forced him to leave the house in a hurry and he was driving a short distance.''
She said she did not want to elaborate on the exact nature of the incident, but added: "He planned to stay at hotel which was under a mile away to get away from the circumstances which had unfolded at the house.''
Ms Life said Idowu had co-operated with police and regularly helps charities and schools. Idowu, described by police as "unemployed'', has no income and is currently living off savings, the court heard.
He had asked to be fined rather than given community service as he had an employment opportunity abroad beginning next month, the court heard.
Magistrate Jeremy Bachelor ignored this plea, ordering him to complete 50 hours of unpaid work within the next 12 months.
Idowu was banned from driving for 24 months and must pay a fine of £145 and £85 costs.
Mr Bachelor said: "I don't need to tell you how seriously courts around the country take these offences.''
Idowu won a silver medal at the 2008 Beijing Olympics and World Championship gold in Berlin the following year.
He was a hot tip for gold at last year's London Olympics but a leg and hip injury thwarted his medal hopes and he failed to make it through to the final.
Idowu has stopped short of retiring from track and field competition but has announced he is taking an extended break from athletics ``for the foreseeable future''.