Essex: £190K Bill For Child's Pool Death
18 July 2013, 14:36 | Updated: 18 July 2013, 14:39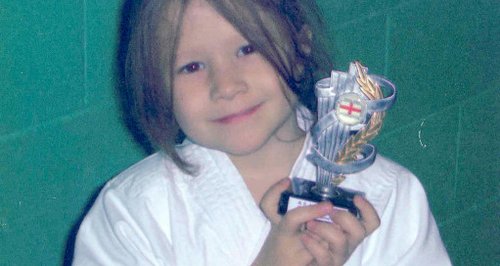 A leisure centre operator has been ordered to pay fines and costs totalling £190,000 after a seven-year-old girl drowned in a swimming pool in Essex.
Michelle Gellard, from east London, died after she went swimming with other children at the Blackwater Leisure Centre in Maldon on June 14, 2008, after attending a judo competition.
Bedfordshire-based Leisure Connection Ltd, which operates the pool, admitted failing to protect somebody not in its employment at an earlier hearing and was sentenced on Thursday at Chelmsford Crown Court.
The court heard there were insufficient numbers of lifeguards on duty on the day of her death and it was members of the public who spotted her at the bottom of the pool's deep end.
Two lifeguards were on poolside duty with a third arriving after the alarm was raised, the Health and Safety Executive (HSE) said.
One of the lifeguards retrieved her from the water with help from a swimmer but despite resuscitation attempts she was later pronounced dead at Colchester General Hospital.
The court was told the company had failed to identify that this leisure centre was not obeying its own rules on the number and positioning of lifeguards.
Leisure Connection Ltd was fined £90,000 with legal costs of £101,663.
Michelle's parents, Mark and Sian Gellard, said in a statement: "As a family, life is still very difficult without Michelle. We are still trying to come to terms with what happened.
"She is dearly missed by all the family and in our thoughts everyday.
"We just want to carry on with our family life the best we can in private."
HSE inspector Antonina Drury said: "This tragic and untimely death should never have happened.
"Members of the public visiting leisure centre swimming pools have an entitlement to expect that the operator paid to run them will deploy and train its staff so as to provide sufficient numbers of life guards in the right places so as to operate the pool safely.
"In this case, Michelle Gellard was robbed of her chances of rescue and survival by Leisure Connection's failures.
"Evidence emerged in the course on the investigation that Leisure Connection failed to identify and address the fact that the amount of lifeguarding it was paying its staff to provide at Blackwater Leisure Centre was noticeably less than the amount it knew was required for full and safe operation of the pool."