Essex: A127 And A13 Lights To Be Switched Off
9 December 2013, 00:00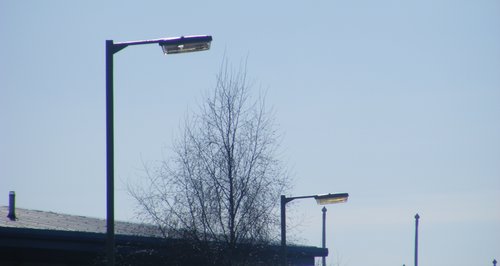 Parts of the A13 and A127 will be plunged into darkness from today as lights along there are switched off overnight.
The lights along the roads will be turned off between midnight and 5am as Essex County Council try to save money and reduce their carbon emissions.
It is the latest move in a policy that will see streetlights in towns across the county turned off overnight by February 2014.
This is, however, the first time lights along a major trunk road have been affected. It is a trial scheme and will run for two years before a decision is made to keep them off permenantly or not.
County Councillor Rodney L Bass, Cabinet Member for Highways and Transportation, said: "I am pleased that we are extending our part-night lighting scheme to these areas, which will lead to further reductions to our energy consumption and related expenditure.
"This is a two year trial and we will be looking closely following the first year if this trial is to be continued or not.
"We will also be consulting with the emergency services throughout the trial period who will provide feedback as to what, if any, lights are to be switched back to full-lighting."
Major junctions along the A13 and A127 will remain lit all night.