Essex: Have You Seen Wanted Jason?
18 February 2014, 10:09 | Updated: 18 February 2014, 10:16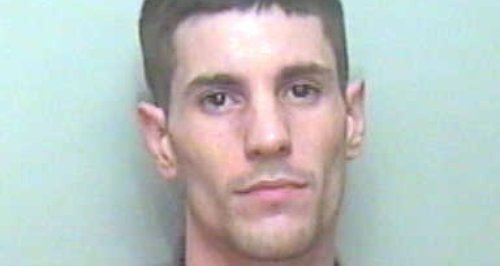 Essex Police are looking wanted man Jason Cook.
The 28-year-old was last known to be living in Braxteds in Basildon.
He failed to answer police bail in November 2013 in respect of allegations of assault, theft, and malicious communication in connection with an incident in Southend in August 2013.
Cook is described as white, of skinny build, 6ft tall with dark hair.
Anyone with information on his whereabouts is asked to contact Dc Kirsty Morgan at Southend CID on 101 or Crimestoppers on 0800 555 111.