Essex: Millions For County Road Repairs
20 March 2014, 15:48 | Updated: 20 March 2014, 15:58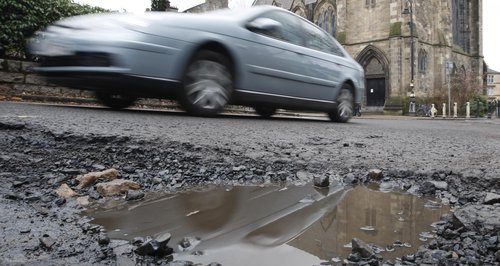 Essex's roads are to benefit from millions of poundsof cash to repair potholes following one of the wettest winters on record.
Nationally, more than £180 million of funding to repair roads has been divided up between councils, with £3 million of the cash earmarked for Essex's roads.

Patrick McLoughlin told MPs he expected local authorities to spend the money quickly in the wake of one of the wettest winters on record.

The Transport Secretary announced earlier in March the Government was increasing the amount of money available given the severe weather in the first part of the year.

Chancellor George Osborne pledged a further £200 million for pothole repairs in yesterday's Budget.

Speaking at transport questions in the Commons, Mr McLoughlin said: "Following the wettest winter on record, I recently announced an extra £140 million for repairs to local roads... today I am announcing the individual allocations of that funding among local authorities.

The goal is to ensure most of the repairs are complete before the summer holidays, the Department for Transport said.

All local highway authorities will be required to publish information on their website showing how and where the money will be spent.

How the funding to repair roads has been allocated to councils in Essex:
Essex £2,700,386
Southend-on-Sea £273,418
Thurrock £211,468
Sustainable transport group Sustrans said: "Any money to repair this winter's damage to our roads is welcome but, considering the £10 billion road maintenance backlog, £200 million is nowhere near enough.

"Potholes are dangerous for all road users. Resolving this crisis will save lives."