Essex Panto Star Hoff To Berlin
31 December 2014, 16:01 | Updated: 31 December 2014, 16:17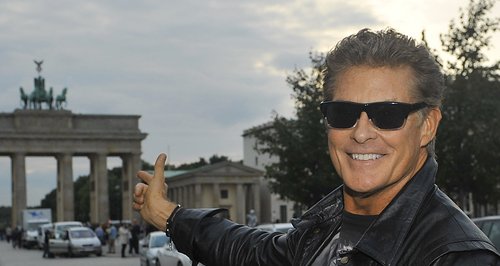 Southend panto star David Hasselhoff is swapping Neverland for Deutschland to welcome in the New Year.
After completing two performances of Peter Pan at Southend's Cliffs Pavilion on New Year's Eve, The Hoff will race from the stage following the afternoon's performance ready to fly to Berlin ready to perform in front of hundreds of thousands of people at the German capital's New Year's Eve celebrations in front of the iconic Brandenburg Gate.

Hasselhoff will be part of a massive open-air New Year's Eve concert in the spot where he memorably sang the song "Looking for Freedom" after the Berlin Wall fell 25 years ago.
Tonight's performance will also see the return of the famous jacket that he wore at the concert back in 1989.
He will then jet back in time to continue his role of Hook at the next performance of Peter Pan in the Essex pantomime on Friday afternoon.