Essex: Police Dog Dies During Training Exercise
26 November 2013, 10:12 | Updated: 26 November 2013, 10:21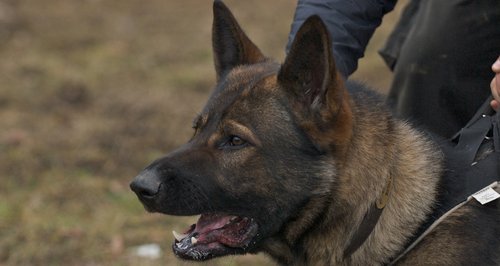 A review has been launched after an Essex police dog died during a training exercise.
Baron, a five-year-old German Shepherd, was taking part in the exercise with his handler at a disused building in Danbury yesterday (Monday 25 November) when he fell from a flat roof.
An Essex Police spokeswoman said: "He was injured and taken immediately to a veterinary practice but sadly he had to be put to sleep.
"The circumstances surrounding this tragic incident are currently being reviewed.
"Baron's handler and family are understandably very upset.''
Baron had been paired with his handler for the last four years and they had made many arrests together, the spokeswoman added.
Superintendent Steve Johnson said: "As a former member of the dog unit myself, I know the strong bond between a police officer and his dog.
"Whilst they are working dogs, they also become a close and important member of the police officer's family. This is a very sad occasion.''