Essex: Police "Shocked" Over M11 Crash Filming
30 January 2014, 06:58 | Updated: 30 January 2014, 07:25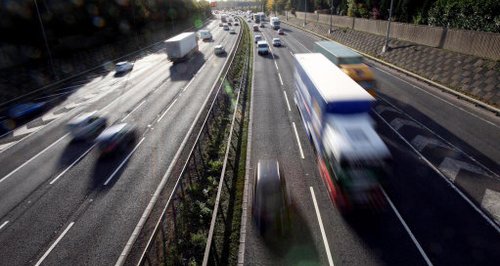 Essex Police say they are "shocked and amazed" after motorists were seen filming a car crash on the M11 on their mobile phones while still driving.
The collision happened when a silver VW Golf and a blue Vauxhall Zafira struck each other on the southbound carriageway near Loughton at 8:30am on Monday (27 January).
Paramedics and firefighters attended the scene, with only a few people sustaining minor injuries.
While all three emergency services were dealing with the incident scene, drivers on both carriageways were slowing down to see the damaged cars and casualties being treated.
Pc Paul Marks, who attended at the scene, said: "Slowing down to a crawling speed while others behind you are travelling at motorway speeds is obviously dangerous to those with common sense, but sadly not to a number of motorists who were more interested in capturing us at work on their mobiles.
"We were trying to get the cars out of the road and ensure the casualties were taken away safely. We were amazed to see people filming the scene on their mobiles while still driving."
Police have managed to get the registration numbers of some of the passing motorists who were using their mobiles.
These drivers will be served with Notices Of Intended Prosecution for using a mobile device while driving.