Essex: Police's Most Wanted Man
5 September 2013, 08:42 | Updated: 5 September 2013, 10:02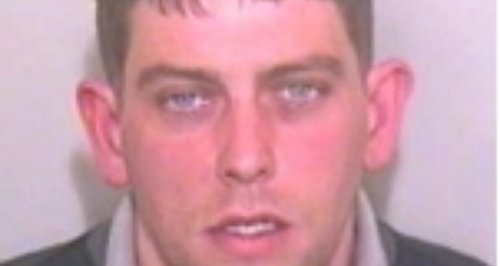 Essex Police say a man wanted for the attempted murder of his two neighbours near Brentwood has topped their most wanted list.
Two men in their 20s needed surgery after they were shot at a travellers site off Goatswood Lane in Navestock last Tuesday (27 August).
Officers say their search has intensified with several sightings from motorists and residents reported across the region.
Francis O'Donoghue is urged to hand himself in to police as detectives focus their attention on travellers sites in Essex, Hertfordshire and throughout London where it is thought the 27-year-old glazier may be hiding out with friends or relatives.
Essex Police's Superintendent Trevor Roe said: "Francis O'Donoghue has now been elevated to the force's number one priority arrest.
"He is wanted for the attempted murder of two men and is potentially in possession of a handgun so everyone can see the necessity for him to be taken off the streets.
"With this in mind, we need the community's eyes and ears and urge them to call us with sightings so that we can act on the information and get him in.
"The support we have so far received from the public has been fantastic and they are providing us with leads so we thank them, but urge them to continue with the calls."
Detectives believe the shooting was the culmination of an ongoing neighbour feud which began outside a shop in Harold Wood earlier in the day. As a result, Essex Police is continuing to liaise with the Metropolitan Police as well as Hertfordshire Constabulary and all other UK police forces as they look to "tighten the net" around Francis O'Donoghue.
People should avoid any physical contact with him as he may be in possession of a handgun, with anyone coming into contact him urged to call police immediately. However, there is nothing to suggest that people in the wider community are at risk of being injured.
Francis O'Donoghue is described as white, approximately 5ft 11ins tall, of medium build, has short-brown hair, has protruding ears and speaks with an Irish accent.
Anyone with information in connection with this shooting is urged to contact detectives at Harlow's Major Investigation Team on 101, email them on SCDappeals@essex.pnn.police.ukor call Crimestoppers anonymously on 0800 555111.
Anyone who knows of his whereabouts is urged to call 999.