Essex: Six Level Crossings To Close
7 November 2013, 07:43 | Updated: 7 November 2013, 07:52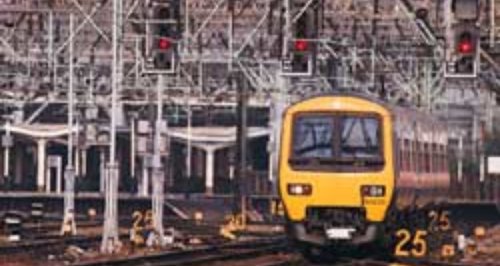 Work has begun to replace six level crossings in Essex with footbridges or underpasses.
Network Rail say the level crossings at Motts Lane (Witham), Long Green (Marks Tey), Shaw Avenue (Shenfield), Billericay West Park Avenue, Golf Links (Chelmsford), and Ingatestone Hall will all be replaced by either a footbridge or underpass enabling the public to cross the railway safely.
It's part of a £130 million programme to improve rail safety which has already seen 700 level crossings close.
The Office of Rail Regulation has also confirmed it will provide funding to close a further 500 level crossings over the five year period starting from 1 April 2014.
Richard Schofield, route managing director, Network Rail, said: "Where a road, footpath or cycleway meets the railway there will always be a certain level of risk to motorists or pedestrians. Network Rail is committed to reduce that risk as much as possible, so if we can close a level crossing and replace it with alternative means of crossing the railway, we will.
"Safety is our number one priority. By working closely with our local authority partners, the new, modern alternative crossings at each of these Essex level crossings will provide the public with a much safer route across the railway."
Work on site to close Motts Lane level crossing in Witham and replace it with a ramped bridleway bridge began in September, with the bridge deck due to be lifted into place over the Christmas period. The £2.3m scheme, which has received a £500,000 contribution from Braintree District Council, will be completed and open to the public by March 2014.
Long Green level crossing in Marks Tey will be replaced by a ramped footbridge, and will follow the same timeframe for closure as neighbouring Motts Lane.
Shaw Avenue, Billericay West Park Avenue and Golf Links level crossings will all be replaced with stepped footbridges when work begins in the coming weeks. There have been five incidents of misuse and one near miss since 2007 at Shaw Avenue level crossing in Shenfield which is set to be closed from February 2014.
Work to close Golf Links level crossing will begin in November and is due for completion in March 2014. Following a temporary closure, a new pedestrian underpass will replace Ingatestone Hall level crossing when it is completed in March 2014.