Essex: The Queen Visits Essex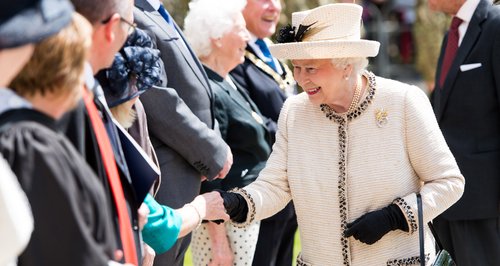 The Queen has celebrated the centenary of the diocese of Chelmsford and was told by its bishop - the only way is Essex.
The Right Reverend Stephen Cottrell joked about the reality show famed for its nightclub-loving stars as he listed the qualities of his district.
At a special service celebrating 100 years of the diocese, the Queen and Duke of Edinburgh joined a congregation at Chelmsford's cathedral church of St Mary the Virgin, St Peter and St Cedd.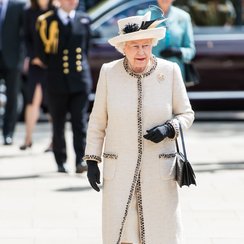 Hundreds gathered around the place of worship to welcome the royal couple whose arrival was proclaimed by a town crier.
During his address the Bishop of Chelmsford told those gathered: "The Diocese of Chelmsford is one hundred years old this year.''
He added: "Created to solve the pressing challenge of massive population growth and urbanisation in east London we are, as one experienced priest put it: 'the most complicated and diverse diocese in the English Church'.
"We serve the most rural, the most urban, the most coastal, and I wish to add, the most glorious diocese in the Church of England.
You name it; here in the Diocese of Chelmsford, we've got it.
Yes, you could even say, the only way is Essex, but I want to tell you about a better way and its roots in this old county - the way of Jesus Christ."
Later the Queen and Philip continued their tour of Essex by visiting Felsted School, an independent boarding and day school, to celebrate its 450th anniversary.
Famous past students include the Queen's former gynaecologist Sir Marcus Setchell, who led the team that delivered Prince George last year, and ex-England cricketer Derek Pringle.
The royal couple enjoyed lunch at the school that celebrated its 400th anniversary with the Queen Mother in 1964. Felsted School was founded in 1564 by Lord Riche, who held high office under four successive monarchs from Henry VIII through to Elizabeth I.
The Queen and Duke toured a small exhibition about the school and saw the Foundation deed and covenant Lord Riche signed establishing a free school in the Essex village of Felsted.
Looking at the large document, the Queen said: "Hasn't it survived well?''
They also saw a group of younger children from Felsted's prep school dressed in costumes for a pageant that will parade through the village to mark the anniversary.
They were dressed as characters charting historic developments from the past four-and-a-half centuries, from the Tudors to the Georgians and on to the Victorians and the modern day.
At the end of the line were two schoolchildren dressed as the Duke and Duchess of Cambridge on their wedding day.
Before leaving, the Queen attended a special school assembly and was given a number of presents, including a bootscraper designed and made by students and staff.