Fighter Jets Escort Plane Into Stansted
23 July 2014, 20:24 | Updated: 23 July 2014, 20:55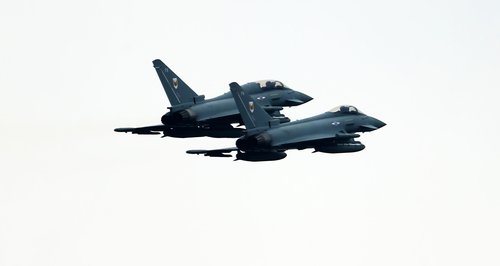 RAF fighter jets have escorted a jet into Stansted Airport after it lost communication in the skies above London.
It happened at 7.50pm on Wednesday evening when the Gulfstream lost contact with air traffic controllers.
The MoD confirmed that two RAF Typhoon fighter jets had been scrambled to accompany a passenger plane flying into Stansted.

Arrivals and departures from the Essex terminal were suspended whilst the plane landed and was escorted to an area away from the main terminal.
A Stansted Airport spokesman told Heart "The runway was closed for ten minutes and the plane was taken to a remote stand which is standard procedure."
Essex Police are investigating the incident.
One flight - Ryanair FR 1223 from Alicante - was diverted to Luton airport. Heart has spoken to one of the passengers on board the diverted flight who said that they were being kept on board until Stansted had reopened and would then be returning to Stansted.