Essex: Fire Strike War Of Words
23 December 2013, 16:09 | Updated: 23 December 2013, 16:10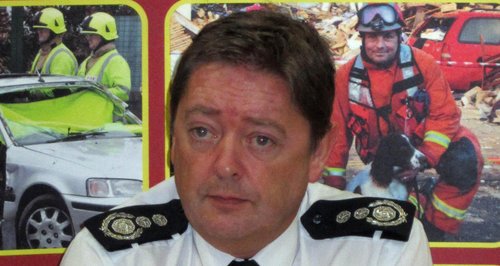 Essex's Chief Fire Officer and the Fire Brigades Union are accusing each other of putting lives at risk on New Year's Eve.
FBU members in Essex will join nationwide industrial action between 6.30pm on New Year's Eve and 12.30am on New Year's Day.
Ordinarily they would return to complete half a shift after midnight, but the county's chief fire officer, David Johnson, has told them to stay away.
The FBU responded by branding Mr Johnson "Scrooge" for what it described as a malicious move.
Announcing that firefighters would not be paid for completing partial shifts and would not receive their customary lieu day, Mr Johnson said: "We're not having firefighters coming back to work after New Year's Eve and climbing straight into bed to sleep it off.
"If any firefighter wants to turn up and work a full shift, we will pay them for that. But our resilience arrangements are extremely strong so we don't need to use taxpayers' money to pay firefighters to go to bed.
Essex FBU responded by calling for retained firefighters, who would have plugged some of the gaps, to join the strike.
Matt Wrack, FBU general secretary, described Mr Johnson's decision as "incredibly irresponsible" and "deliberately malicious".
"It is completely unnecessary and turns the lawful, six-hour national strike called by the FBU into a 15-hour period of significantly reduced 999 cover in Essex on the orders of fire chiefs," he added.
"Everyone knows the stand-in cover during strike periods is unreliable and has a very much reduced capacity to deal with emergencies.
"Even Scrooge paid Marley a pittance for working on a public holiday."
Up until now, the fire service has only withheld pay from striking firefighters for the amount of time they withdrew their labour.
Mr Johnson said the timing of the latest industrial action is deliberately antagonistic, designed to put the service to maximum inconvenience and expense.
He said he was confident the service could continue to provide a good response to emergencies without retained firefighters.
"The service is under no obligation to accept partial performance of contract," he added.
"Each strike period is considered on a case-by-case basis."
Strikes are due to take place on Christmas Eve, New Year's Eve and January 3.