First Look At Freed Up M25 For "Dart" Charge
13 October 2014, 12:51
The Highways Agency have released their first images of what the M25 Dartford River Crossing will look like - after the toll booths are removed.
The current system sees 27-lanes with tolls - which will all be replaced by free-running four lanes both ways from the QEII Bridge and northbound into both two-lane tunnels.
Work to remove the payment booths will coincide with Dart Charge going live in late November, and is expected to be complete next spring.
Dart Charge Project Director Nigel Gray said:
"It's only when the booths have been removed that the full benefits of Dart Charge will be felt, and we will get underway on this work at the same time that the new payment arrangements begin. It's complicated work - especially on the northbound carriageway, where we need to protect the tunnels - one of which was built in the 1960s and has a lower height restriction - from over-height vehicles. We'll be completely redesigning the approach to the tunnels to detect and turn around these vehicles and other vehicles not suitable for the tunnels, using a system of signals, barriers and extra lanes, while keeping all other traffic flowing as much as possible."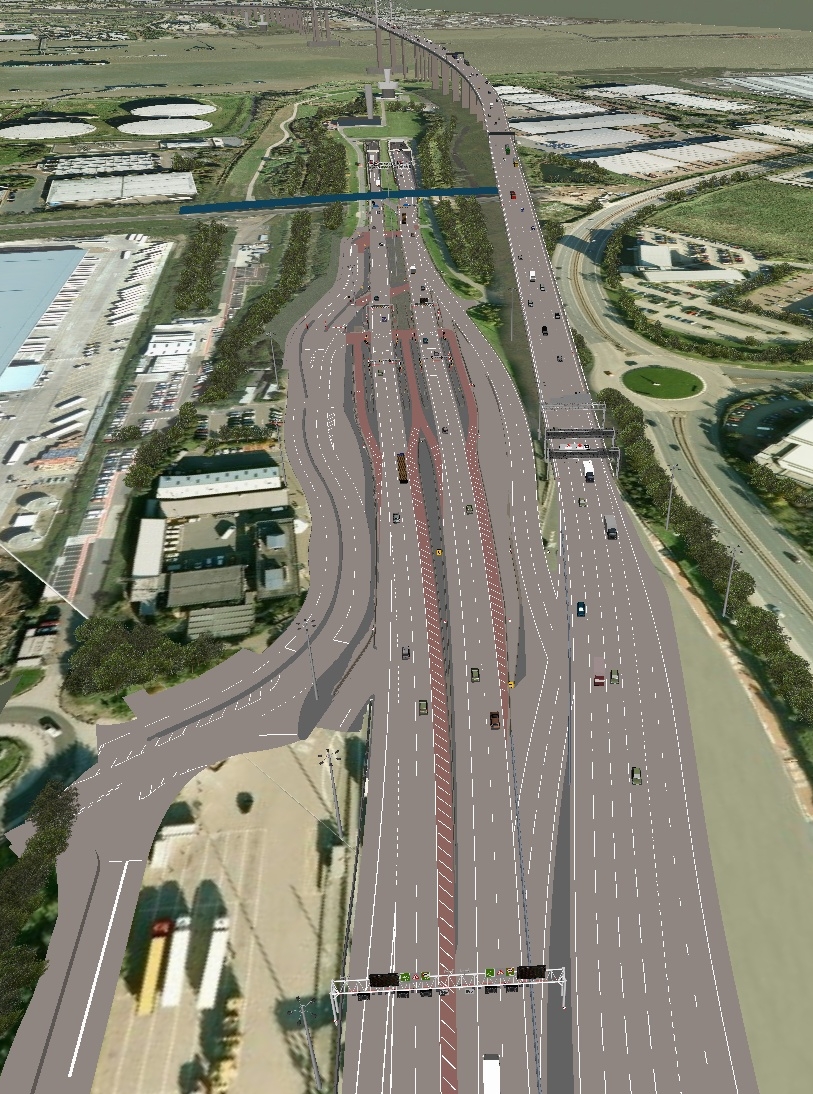 Gone are the 27 lanes - it'll be 4 lanes open both ways.
Drivers can pay in advance
Or pay remotely up to midnight the next day
Dart Charge will improve journeys at the Dartford Crossing by removing the need for drivers to stop at a barrier to pay the crossing charge. Instead, drivers will be able to pay online, by phone, by post or at one of thousands of Payzone outlets nationwide, either in advance of their journey or by midnight on the day following it.
It is part of government plans to improve traffic flow at the vital gateway between Essex and Kent - which will mean no more payment at the end of the QE2 Bridge or into the tunnels - instead - drivers can pay in advance or by midnight - the day after any journey.
Residents in Thurrock and Dartford will still be entitled to their local discounts but everyone will get a discount by setting up a Dart Charge pre-pay account and keep it in credit - saving up to one-third on each crossing.
For those not paying - or forgetting to pay afterwards, they'll be a £70 fine (£35 if paying within 14 days, but the fine goes up to £105 if you leave it more than 28 days to pay the £70 fine).
Mopeds, motorcycles, motor tricycles and quadricycles (quad bikes) will still be permitted to use the Crossing for free.