Grays: Tributes To Teen Killed In Flat
20 February 2014, 10:21 | Updated: 20 February 2014, 11:02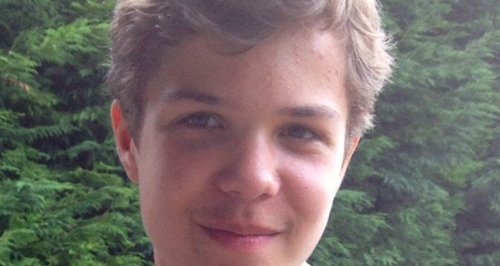 A 14-year-old boy killed after leaving home to meet an internet friend in Grays has been described as a "gifted and dedicated student''.
Breck Bednar, from Caterham, Surrey, died after suffering a knife wound to the neck in a flat in Roseberry Road, Grays, at about 11am on Monday (17 February).
A post later appeared online saying Breck had left home after arranging to meet somebody through the internet.
Today (Thursday 20 February) his parents, oil futures trader Barry Bednar, 49, from Houston, Texas, and US-born teaching assistant Lorin LaFave, 47, issued a statement through police paying tribute to their son.
It said: "Our family is devastated by the loss of our beloved Breck David LaFave Bednar.
"He was a kind, intelligent, thoughtful boy with a good sense of humour and was a dedicated student at St Bede's School in Redhill and extremely gifted in computing, electronics, and engineering.''
Breck was a member of the Air Cadets with the 135 Squadron in Redhill and a member of St John the Evangelist Church of England Church in Caterham.
"His three younger siblings knew him as a kind and loving older brother who always helped out by looking after them,'' the statement added. "The wider family remember him as a well-mannered, social, and confident boy who was always thoughtful and patient with his younger cousins.
"We are all in shock, and so grateful for the thoughts and prayers of friends and family at this difficult time.''
Chris Curtis, headteacher of St Bede's School, said the school had been devastated by the "awful news'' of the Year 10 pupil's death.
He added: "Breck was a bright and hard working student who teachers describe as a real pleasure to teach."
A message, posted on Facebook after Breck's death by a person claiming to be his cousin, said he had turned to the internet after struggling to make friends.
"He ended up meeting someone who he thought wanted to be his friend. Breck told his father that he was going to his friend's house for a sleepover a couple of streets away, this wasn't a huge concern for his parents,'' it added.
"He ended up taking a train down to Essex, about two hours away to meet the man he had been talking to over the internet.''
Essex Police said it was aware of the post but refused to comment on the circumstances surrounding the killing.
Surrey Police has referred itself to the Independent Police Complaints Commission over a report it received in December last year from a family member relating to online activity.
Lewis Daynes, 18, a computer engineer from Roseberry Road, Grays, has been charged with murder and was due to appear before Chelmsford Crown Court this morning.
The family plans to establish a fund to support computer literacy in Breck's memory. Anyone wishing to contribute should email mma@gony.net