Harwich Dock Company Fined After Worker Injured
10 May 2014, 08:12 | Updated: 10 May 2014, 15:18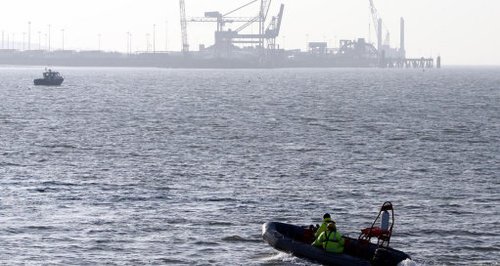 An Essex dock company has been fined almost £30,000 after a worker suffered severe leg injuries when an operation to unload a cargo container went wrong.
26-year-old Andrew Gotts, of Felixstowe, suffered multiple fractures and destruction of soft tissue on his lower right leg when it was trapped and crushed as a jammed container suddenly freed itself.

The agency dock worker has needed extensive reconstruction surgery and it is not yet known when or if he will be fit for work.

The incident, on 4 October 2012, was investigated by the Health and Safety Executive (HSE), which prosecuted Harwich Dock Company for serious safety breaches.

Chelmsford Crown Court heard that Mr Gotts was helping to unload containers from a ship using the ship's crane and chains on one of the dock company's two berths within the Port of Harwich.

He had been standing on an access platform on the deck of the ship while colleagues tried to free a jammed container during a crane manoeuvre. The container moved suddenly towards him, trapping him against the handrail of the platform and crushing his leg.

HSE found that the company did not have a safe procedure in place for freeing jammed containers. There was no clear instruction as to who should be in charge of the operation, ensuring the area was kept clear and controlling the crane movement. As a result, nobody asked Mr Gotts to leave the danger zone as the container was freed.

HSE also found workers were being exposed to the risk of falls during the off-loading operations as dock workers would walk across the top of containers to attach chains, with nothing to prevent falls. Although Harwich Dock Company had a policy that harnesses should be worn, this was not enforced by supervisors present.

Harwich Dock Company Ltd, of Kings Quay Street, Harwich, pleaded guilty to two breaches of the Health and Safety at Work etc Act 1974 and was fined £15,000 and ordered to pay £14,761 in costs.