Harwich: MP Calls For City On Heathrow Site
25 October 2013, 07:57 | Updated: 25 October 2013, 08:17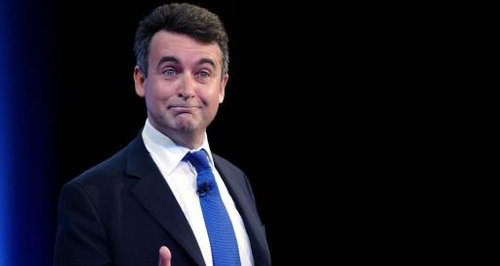 The MP for Harwich and North Essex says Heathrow should be replaced by a new high tech city and 250,000 homes once a new hub airport in the Thames estuary is up and running.
Conservative MP Bernard Jenkin said there would never be a political consensus to expand the airport in the west of London, meaning such plans should be abandoned.
But speaking in a Commons debate on aviation strategy he said by taking a "50 year view'' of the problem, it was possible to see advantages in being able to completely rebuild the vast Heathrow site.
Mr Jenkin said: "The closure of Heathrow is a very, very big decision. But it's not a catastrophe, it's an opportunity.
"It's an opportunity to create 250,000 new homes west of London. A new high tech city with all the infrastructure already in place.
"It's a huge opportunity to solve the problem of shortage of housing in London, to drive the growth west of London.
"All change is difficult, but this is a change that needs to be made. Nobody in their right mind would choose to put London's hub airport where Heathrow is now located in this age.''
Outlining why he felt a third runway would never be built at Heathrow, Mr Jenkin said: "There are far more marginal constituencies effected by the development of Heathrow than any other possible site for an airport.
"It is simply not possible to generate enough political support - there will always be one party or another opposed to development at Heathrow.
"It's never going to happen... the Davies Commission has a hugely difficult task. It has to take a strategic view, and to take a strategic view it must take a long term view.
"We need the Davies Commission to take a 50 year view...to take a 50 year view you have to step outside a lot of the immediate short term controversy.
"We need a decision to build a four runway hub now and all the logic once one has reached that conclusion drives you towards the Thames estuary option... there's not a single objection that is a show stopper and the advantages of the Thames Estuary are first of all it's achievable (and) its connectivity is actually better than any other possible site for a four runway hub.''