"Hundreds" Of Officers Investigate Colchester Murder
23 June 2014, 05:54 | Updated: 23 June 2014, 06:10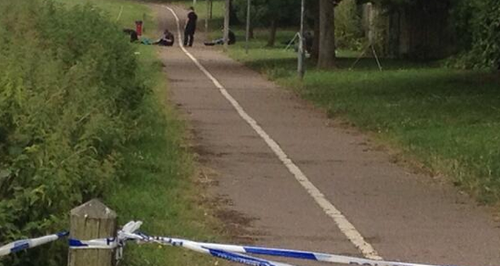 Police investigating the murder of a Saudi Arabian student in Colchester have confirmed "hundreds" of officers from three forces are now working on the case.
Nahid Almanea was stabbed 16 times on a footpath on her way to the University of Essex on Tuesday (17 June).

Yesterday (Sunday 22 June) a fishing pond was drained and police say two others will be emptied and searched in the coming days.

Detective chief superintendent Steve Worron said officers were carrying out an "intensive fingertip search'' in the search for the murderer of the 31-year-old.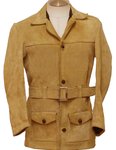 Mr Worron also issued a new appeal for information about a man seen wearing a "distinctive'' beige-coloured jacket while walking along the Salary Brook Trail, where Ms Almanea was killed, around the time of the attack.
He is described as being aged from his late teens to 30, tanned and of average build with thick, black hair in a two-to-three-inch "mop style on top'', and walking towards the Greenstead estate between 10.20am and 10.40am.

He said police, who are yet to find the murder weapon, are "open-minded'' about links between her death and that of James Attfield, 33, who was stabbed 102 times in Castle Park two months ago.

He told a press conference: "The pond...has been drained, it is subject to an intensive fingertip search.

"That is, looking for any evidence, any material that may be within that lake that links us or provides us with evidence to those responsible for the murder of Nahid.

"There are also further lakes and over the coming days they will be subject to the same level of extensive search as well.''

More than 100 police officers from Essex, Kent and the Metropolitan Police are now involved in the investigation into Ms Almanea's killing, as well as profilers from the National Crime Agency.

Mr Worron also appealed to local people to check gardens, outbuildings and bins for "weapons, any blood-stained clothing or footwear they don't recognise''.

Originally from Saudi Arabia but studying English language at Essex University, Ms Almanea was wearing a full-length robe called an abaya and a hijab headscarf when she was attacked at around 10.40am.

Detectives had earlier said they were looking into the possibility that she was targeted because of her Muslim dress.

Police have already appealed for information about two men.

The first man was described as white, aged between 18 and 25, with a medium build and dark hair. Police said he was seen running up Hewes Close at around 10.56am on the day Ms Almanea was murdered.

He was wearing a long-sleeved, plain "London Bus red'' hooded top and dark trousers.

Police are also appealing for help to track down a man who tried to attack a jogger less than a mile from where Ms Almanea was killed.

The white man, thought to be in his early 20s, around 5ft 7in and of medium build with a narrow face and possibly fair hair, tried to attack the woman in Peache Road, Colchester, at around 10pm.

Anyone with information about the murders is asked to contact the Major Investigation Team on 01245 282103, Essex Police on 101 or contact Crimestoppers, anonymously, on 0800 555 111.