Leigh: Man Crushed By Forklift Truck
21 January 2014, 07:56 | Updated: 21 January 2014, 08:04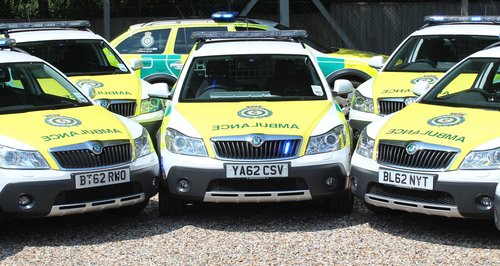 A man has suffered neck and chest injuries after being crushed by a forklift truck in Leigh-on-Sea.
Paramedics were called to the High Street in Old Leigh at 2.38pm yesterday (Monday, 20 January) to reports of a truck that had toppled over and trapped a person's neck.
The East of England Ambulance Service NHS Trust (EEAST) dispatched a rapid response vehicle, ambulance, paramedic officer and the Herts Air Ambulance to the scene treating a man in his 20s for suspected neck and chest injuries.
The patient, who is thought to be in a stable condition, was airlifted to the Royal London Hospital for further treatment.
Duty manager for EEAST, Darren Reeves who attended the incident said: "Bystanders acted very quickly to help move the fork lift with a cherry picker, potentially saving this man?s life.
"The man was unconscious on our arrival, and emergency crews worked hard to stabilise him so that he could be airlifted to hospital."