Colchester: Man found guilty of murdering former partner
2 April 2014, 16:31 | Updated: 3 April 2014, 06:27
Mark Czapla stabbed 23 year-old Kirsty Humphrey to death at her home last September.
Today he was found guilty and will be sentenced tomorrow.

A 25 year-old man has been convicted of murdering his former partner in her Colchester home.

Mark Czapla, of Queen Elizabeth Way, Colchester was found guilty of murdering Kirsty Humphrey by a jury at Chelmsford Crown Court. He stabbed the 23-year-old to death in her lounge.

Czapla, who worked as a groundsman at the time of the murder, did not give evidence to the court. The jury found him guilty based on the evidence they heard.

Czapla was arrested soon after the murder which took place in Kirsty's Queen Elizabeth Way home, on the morning of Wednesday, September 4.

Detective Chief Inspector Simon Werrett, of the Kent and Essex Serious Crime Directorate, said: "The death of Kirsty Humphrey was premature and should not have happened. Czapla has deprived a family of their daughter and a child of their mother. His actions have affected several lives.
He also has not admitted his involvement or showed remorse, putting a child through the emotion and stress of giving live evidence in a crown court case. He is a coward; he would not even come into the court to hear the evidence against him.
The jury has found him guilty, based on the evidence they have heard. This is good news for the family and they can start to try and re-build their lives. It is good for the community as Czapla will be sentenced to life imprisonment and they will be protected from a violent, self-seeking man.
I wish to thank the family for their support in this investigation and for my team in bringing this dangerous individual to justice.

Kirsty's Mum "our family has been ripped apart"

Kirsty's mother Nicky Humphrey said: "Last September our family was ripped apart by the death of our beautiful loving daughter Kirsty.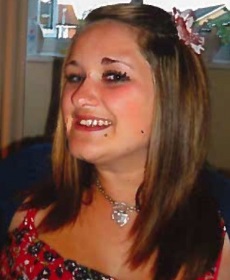 The past six months have been especially dreadful as we struggle to come to terms with how Kirsty was taken from us and how our granddaughter was deprived of her mother.

Despite the conviction of her killer Mark Czapla, his term of imprisonment will never be sufficient punishment for taking my daughter from me, my granddaughter and my family.

I would like to thank Essex Police, and the legal teams especially our barrister Christopher Paxton who have all helped bring him to justice on behalf of Kirsty.

Particularly the Police Family Liaison Officers Jeanine Atkins - Calver and Steve Hunt plus the Homicide Victim Support Team and of course all of our family and friends for their continual support.

We would now like to be left alone with our memories of my daughter Kirsty and the wonderful times that we shared."

Kirsty's father John Edmondson said: "I would like to thank our barristers Christopher Paxton and Jamie Sawyer, not just for the great job they did in getting the correct conviction but for the way they helped us all get through the ordeal. Kirsty will never be forgotten."