Mums Plea To Misssing Colchester Son
27 May 2014, 06:00 | Updated: 27 May 2014, 06:49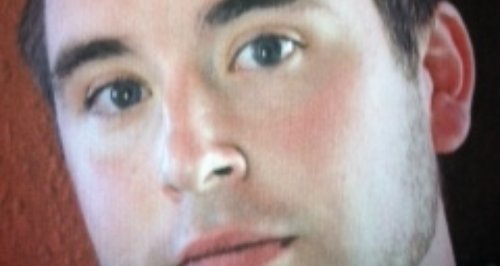 The mother of a man who went missing from his home in Colchester two years ago has told Heart she believes he is still alive.
Anthony Stammers was last seen leaving his house on Mile End Road at around 10am on 27th May, 2012.

The 27-year-old text his mum asking to make sure his trousers were ready for his grandfather's funeral the next day.
However, on the day of the funeral, he did not show up and his parents reported him missing.

Julie Stammers has told Heart is it completely out of character and the whole family has been left in limbo: "It's been a very, very long two years and in other ways it's just like he left yesterday.

"But we're a very close family. Cathy and James, his brother and sister, have been a great tower of strength to us, even though they are missing him terribly.

"There are times when I have very dark moments but the longer it goes on the more I believe he is out there

"He is just taking his time to get back to us as and when he is ready.

"When you have no bad news whatsoever you have to have hope."
Julie Stammers send a message to her son Anthony
Julie Stammers sends a message of thanks

Anthony is white, 5ft 10ins, and is of medium build, with short, dark-brown hair, although he may have longer hair and possibly a beard by now.

He was last seen wearing blue jeans, a red and blue checked shirt, carrying a black satchel and may have been wearing a black New York Yankees baseball cap and beige jacket.