Murder Investigation Launched After Bones Of Southend Woman Washed Up
29 October 2014, 06:57 | Updated: 30 October 2014, 08:44
Detectives have launched a murder investigation following the discovery of the bones of a Southend woman.
Angela Millington was found washed up on Foulness Island on Saturday, June 21. It is not known how or when the 33-year-old died, or even how long she had been there.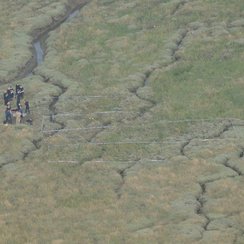 Some bones were discovered by a group of ramblers as they walked on the island. They called police shortly after 1.45pm on that day after they spotted what they thought were human remains in a salt marsh area. A full search of the island also took place and further skeletal bones were located. Extensive forensic and DNA tests had to be carried out to identify the body as Angela.

Angela lived in the Southend area but did not have a fixed address. Detectives have been supporting her family and speaking to people who knew her to try and find out how and when she died.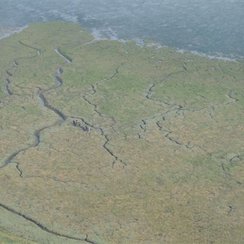 DCI Simon Werrett, of the Kent and Essex Serious Crime Directorate, is leading the investigation. He said: "I would appeal for anyone who knew Angela to come forward. The last definite sighting of her was when she visited a housing officer in Westcliff on November 21.

"Money was also drawn out of her bank account on that day. Her mobile phone has not been used since the end of November and we have not found any of her clothing or belongings. Angela was known to associate with street drinkers and local homeless people. There was a sighting of her by a police officer in the Porters Grange area of Southend on January 6 but we have no definite details of her movements since November 21. The expert reports indicate that she did not die on Foulness but was either taken there or the body was carried there in the tide."

He added: "We have launched a murder investigation as we don't know what happened to Angela. We are keeping all lines of enquiry open. Anyone with any information, no matter how small, could help us to discover how Angela died and bring her justice."