New Look Seafront Planned For Southend
15 October 2014, 17:59 | Updated: 15 October 2014, 18:05
Developers have submitted plans to Southend Council to redevelop part of Marine Parade.
If the plans are approved, which could take up to 16 weeks, the finished project is promised to give a distinctive new look to Marine Parade, centred around a 14-storey block of flats.
The developers want to finally build on the derelict corner opposite the Kursaal Building, which up til now has been left as a car-park.
Smaller buildings are planned away from the seafront and they'll be room for at least two new shops.
The public will have access to a walk-through plaza and they'll be a sea-view balcony for residents and the public.
Work is expected to start in the spring of 2015.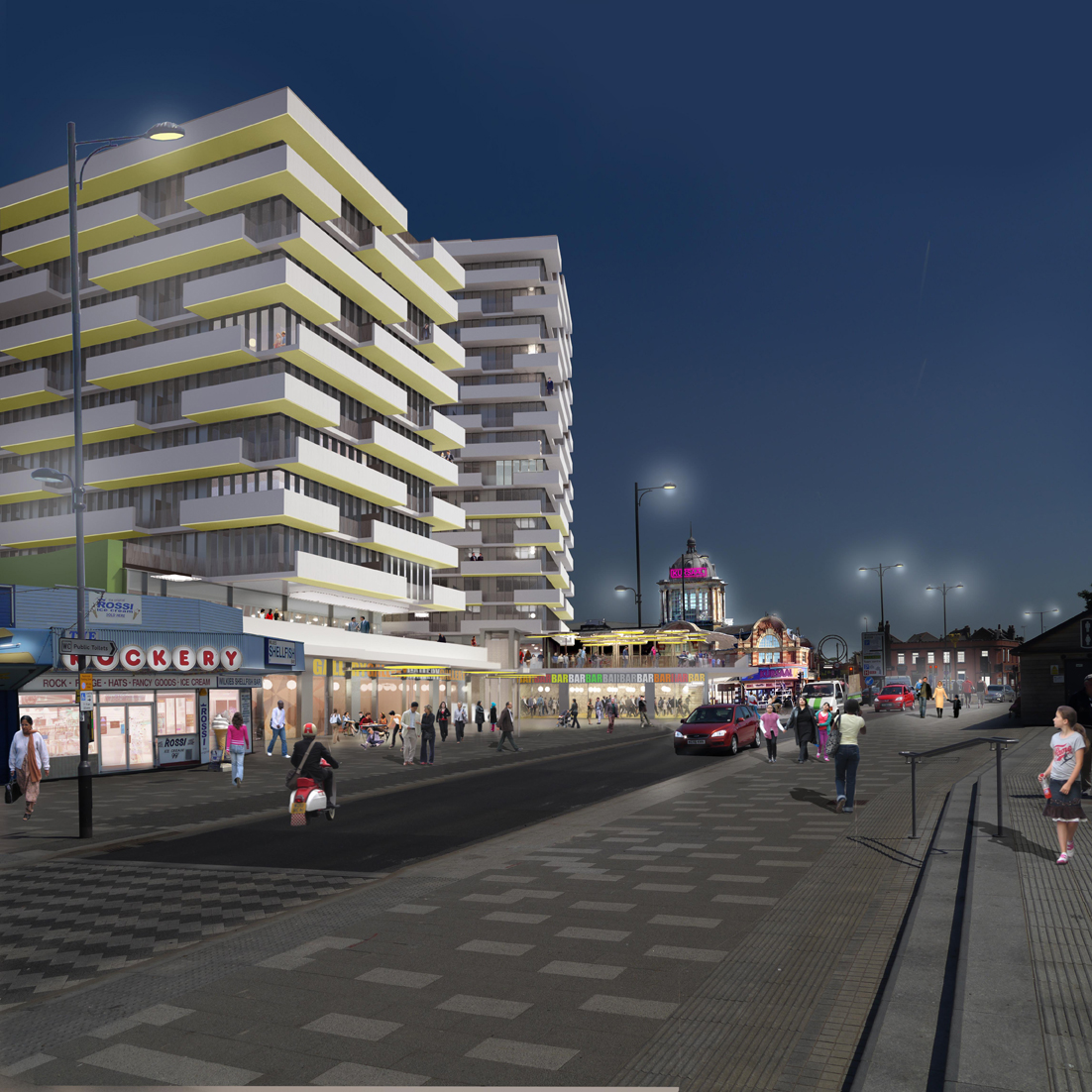 Image courtesy Expozone