Former Essex County Council Suspended
14 May 2014, 06:06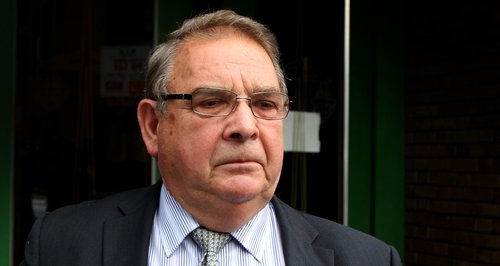 Peers have suspended former Essex County Council leader Lord Hanningfield from the House of Lords for the rest of the current Parliament over his claims for allowances.

The recommendation from the Lords Privileges and Conduct Committee to give the peer the maximum sanction after he was found to have claimed a #300 allowance for 11 days on which he did no parliamentary work was agreed without a vote.

Lord Hanningfield - who was jailed in 2011 for a separate abuse of his expenses - has also been ordered to repay the £3,300 which he had wrongly claimed.

Lord Sewel, the chairman of the privileges committee, told the House: "Suspension to the end of this Parliament is the maximum sanction available to this House.

"We believe the maximum sanction is justified in this case, not least because this is not Lord Hanningfield's first offence.''

He added: "I sincerely hope that the case before the House today will be the last case of this type.''

No other peer spoke before the suspension was agreed by the Lords without dissent.

Lord Hanningfield's case followed an investigation by the Daily Mirror, which found that he was claiming the daily allowance for peers of #300 while only spending short periods in Parliament.

Following a complaint, the Lords Commissioner for Standards, ex-Hampshire chief constable Paul Kernaghan, carried out an inquiry focusing on 11 days in July 2013 when he spent less than 40 minutes in the parliamentary estate.

In his report, Mr Kernaghan found that in making the incorrect claims, Lord Hanningfield "failed to act on his personal honour''.

Lord Hanningfield said he regarded the allowance as a "de facto salary'' which earned him around #30,000 a year and was unaware that what he was doing was wrong. He made clear he intends to return to the House of Lords after his suspension.

In its report last year, the Mirror said it monitored Lord Hanningfield's movements on 19 days in July 2013 and on 11 of them he travelled to Westminster from his home in Essex but spent less than 40 minutes in the Lords before returning. The shortest attendance during the month was 21 minutes and the longest more than five hours.

When confronted by the paper, the former leader of Essex County Council suggested that ''clocking in and out of Parliament'' was a normal part of being a peer, and claimed that as many as 50 others were doing the same.

Lord Hanningfield was stripped of the Conservative whip in 2010 over his expenses claims and served nine weeks of a nine-month sentence in 2011 after being found guilty of six counts of false accounting relating to nearly £14,000 of parliamentary expenses. On that occasion, he was suspended from the Lords for nine months.

Lord Hanningfield - former pig farmer Paul White, 73 - served on Essex County Council from 1970-2011, and was its Conservative leader from 2001-10. He was made a life peer as Lord Hanningfield in 1998.