Romford: Fanatic Guilty Of Rigby Murder
19 December 2013, 13:39 | Updated: 19 December 2013, 13:40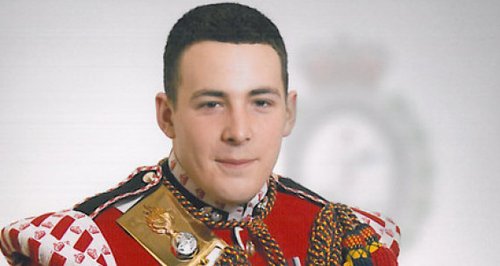 Two British Muslim fanatics, including one from Romford, have been found guilty of the murder of soldier Lee Rigby.
Converts Michael Adebolajo, 29, and Michael Adebowale, 22, were convicted at the Old Bailey after running Fusilier Rigby down in a car and then hacking him to death with a meat cleaver and knives in front of horrified onlookers.
They lay in wait near Woolwich Barracks in south east London on May 22 and picked the 25-year-old to kill after assuming he was a soldier because he was wearing a Help for Heroes hooded top and carrying a camouflage rucksack.
Within just three minutes of hitting him at 30-40mph in their Vauxhall Tigra, they had butchered the young father and were dragging his body into the middle of the road.
Neither Adebolajo from Romford nor Adebowale from Greenwich had been able to offer any real defence for the barbaric attack during their trial, which was beset by legal delays.
The jury took little more than an hour to convict them of murder.
The pair were cleared of the attempted murder of a police officer.
After the murder, Adebolajo had charged at a marksmen wielding the cleaver while Adebowale brandished a gun.
The jury took around 90 minutes to come to their decisions.
Relatives of Fusilier Rigby broke down in tears as the verdicts were given.
Mr Justice Sweeney ordered that the decisions be heard in silence.
He said he will pass sentence after a key appeal court ruling on the use of whole life terms in January.