Southend: Do You Recognise This Man?
7 November 2013, 08:56 | Updated: 7 November 2013, 09:16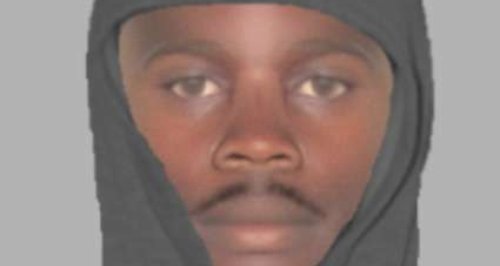 Essex Police have released an Efit image of a man suspected of being involved in two street robberies and two robbery attempts in Southend.
On three occasions the suspect threatened to stab his victims although no weapon was seen.
The robber, who is believed to be aged between 16 and 21, was with by groups of two to four youths who helped to search their victims.
The attempted robberies both happened on Saturday, September 28. The first was at 6pm at Queensway, near the bus station, when the suspect and four others, approached two 17-year-old youths and demanded money. The youths ran off and nothing was taken. About an hour-and-a-half later the suspect, and three others, approached a man at Victoria Avenue, demanded money and threatened to stab him. The man refused to hand over cash and the suspects ran off.
The same suspect and four others were involved in a robbery at Warrior Square at about 5pm on Saturday, October 19. The victim was a 15-year-old boy who was ordered to hand over a mobile phone after the suspect threatened to stab him.
The second robbery was at Pier Hill at about 6.25pm on Tuesday, October 29 when three victims were approached by the main suspect and four others. One of the victims handed over a mobile phone and cash after the suspect threatened to stab him.
Investigating officer, Dc Mike Buckingham, said: "The Efit is an image of the main perpetrator who threatened to stab victims and made the demands for money.
"We believe that the suspects might have been waiting near Southend High Street and followed likely victims to quieter areas. It is possible that they are all from out of the area and used the train to get to Southend to commit their crimes."
The main suspect is about 5ft 9in to 6ft tall and of stocky build. He was wearing a dark green or black hooded top.
Anyone who can identify the man or has information about any of the incidents should contact Dc Buckingham at Southend CID or call Crimestoppers anonymously on 0800 555111.