Southend: World Cup Visits High School
12 March 2014, 17:15 | Updated: 12 March 2014, 18:57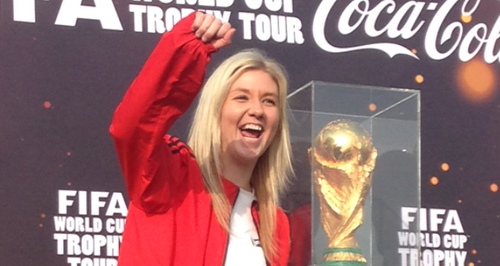 The tournament may be months away but the 2014 FIFA World Cup Trophy paid a very special visit to Shoebury High School today.
It was in town to visit recognise the work of Sports Coach Rachel O'Brien and her efforts to help deprived young people in the area.
Rachel came out on top in a campaign run by Coca-Cola Great Britain StreetGames.
The World Cup is touring the world, covering 100,000 miles and visiting 90 countries in 6 continents.
It was the trophy's fist visit during the GB leg of its tour.