Stansted: Pair Arrested Over Emergency Landing
22 September 2013, 06:57 | Updated: 22 September 2013, 07:00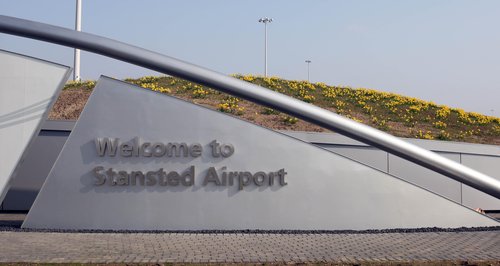 Two men have been arrested after a plane was forced to make an emergency landing at Stansted Airport.
The Sri Lankan Airlines A330 Airbus, which was carrying 267 passengers and crew, was due to land at Heathrow Airport but was diverted to Stansted Airport in Essex just after 7.30pm on Friday (20 September).
Sources said the drama unfolded after a passenger was overheard claiming "something'' was on board the flight in the luggage hold.
Once the aircraft touched down police boarded the aircraft and two British men, aged 49 and 57, were arrested.
A source said: "The plane was flying in when a passenger overheard a man saying there was something on the plane in the hold baggage.
"Obviously, they have to take it very seriously and go through their procedures and protocols and contact the police.''
Police are treating the investigation as a criminal matter rather than a terrorism investigation.
The suspects, who along with other passengers departed for Heathrow from Colombo, were arrested on suspicion of endangering an aircraft.
A 49-year-old is being treated for a medical condition, not an injury, in hospital.
A 57-year-old man has been released on bail.