Tories Lose Control Of Essex Councils
23 May 2014, 07:33 | Updated: 23 May 2014, 15:08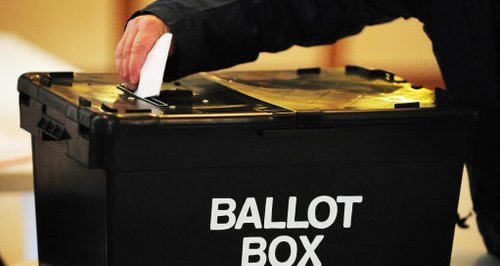 Voters in Essex appeared to be deserting the Conservatives as the party suffered losses to Ukip in the local elections.
The Tories have lost control of Basildon, Brentwood, Castle Point and Southend.

Ukip has so far gained 34 seats and is now the second largest party in Basildon.

A Ukip source said there was no particular strategy to target Essex, adding: "It's just a reflection on how organised we are becoming in areas of the country.''

Labour has managed to keep control of Harlow but has lost control of Thurrock.
Rochford continues to be a Conservative led party and there is no change for Colchester which remains a party of no overall control.

Counting for Epping Forest is due to start at 9.30am.


BASILDON Seats
Ukip 12
Conservatives 18
Labour 10
Independent 2
Lib Dem 1
No overall control


BRENTWOOD Seats
Conservatives 18
Lib Dems 11
Independent 5
Labour 3
No overall control


CASTLE POINT Seats
Conservatives 20
Independent 16
Ukip 5
No overall control


COLCHESTER Seats
Lib Dem 25
Conservatives 23
Labour 8
Independent 3
Vacant 1
No overall control


HARLOW Seats
Labour 17
Conservatives 11
Ukip 5
Labour


ROCHFORD Seats
Conservatives 26
Lib Dem 3
Ukip 3
Green 2
Independent 2
Labour 1
Conservative


SOUTHEND Seats
Conservatives 19
Independent 13
Labour 9
Ukip 5
Lib Dems 5
No overall control


THURROCK Seats
Labour 23
Conservatives 18
Ukip 6
Independent 2
No overall control
EPPING FOREST Seats
Labour 1
Conservatives 37
Ukip 2
Independent 2
Conservative