Tulisa 'Hit' Blogger At Chelmsford Festival
20 May 2014, 05:25 | Updated: 20 May 2014, 05:31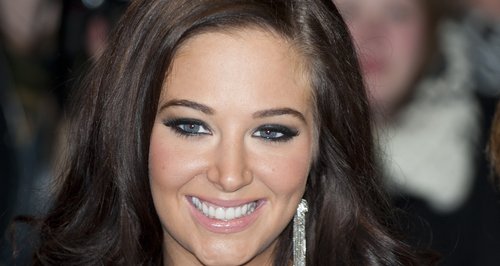 Tulisa's assault trial has heard the singer 'raised her fists' and 'swung her arms' at a blogger at V Festival in Chelmsford.
Savvas Morgan says he suffered a swollen eye after the incident at last year.

Tulisa denies the charges.

Her assistant Gareth Varey, is accused of threatening behaviour, which he also denies.

Mr Morgan told District Judge Angus Hamilton that Contostavlos raised her fists in the air and was swinging her arms.

"Everyone was jumping around trying to get at me, there was a lot going on,'' he said.

Other people's arms were also swinging around, but they were not as close as those of Contostavlos.

Asked if one of her limbs made contact with his eye, he said: "Yes.''

He said he was led away by security.

"Yes, he said 'There's one of you and 15 of them, and we don't want to see you get hurt'.''

Prosecutor Matthew McNiff said the incident happened at 12.30am on August 18 as Mr Morgan was about to leave. He said Contostavlos accused Mr Morgan of stalking her, and swore at him.

"She saw the opportunity to hit him, and hit him in the eye,'' he said.

Contostavlos's defence was that she had been careful to keep her arms behind her back, and someone else assaulted Mr Morgan, he added.

Mr Morgan said he had never been accused of stalking anyone else in the business.