Westcliff: Do You Recognise This Man?
24 February 2014, 05:32 | Updated: 24 February 2014, 05:37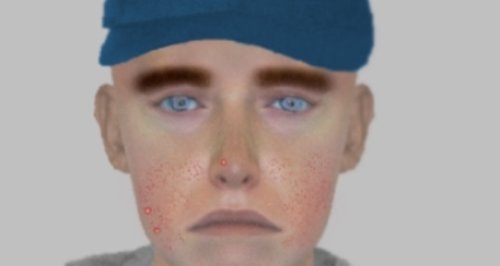 Essex Police have released an efit of a man they are looking for after another man was robbed at knifepoint in Westcliff.
A 20-year-old man was walking along Milton Road into Westcliff Parade, at about 1.30pm on Wednesday 22 January, when he was approached by a man carrying a knife who put on a balaclava.
The man demanded the victim's phone but he refused. The victim gave the suspect £10 instead and ran off to get help.
The suspect is described as a white man, of slim build, and aged in his late teens to early twenties, and about 5ft 7to 5ft 8ins tall.
He had thick bushy eyebrows and grey eyes. He was clean shaven with a spotty complexion, and wore a dark blue New York Yankees baseball cap.
The balaclava he put on was dark blue with a pattern of little crossed guns over it.
Investigating officer, Dc Shelley Utley, said: "If anyone recognises the man in this e-fit I would ask them to contact me as soon as possible.
"The suspect had quite distinctive bushy eyebrows and the balaclava he had was also quite unique with its pattern of crossed guns.
"If you can help in any way please get in touch."
Anyone with information can contact Dc Utley, or her colleagues at Southend, on 101. Alternatively, they can call independent charity Crimestoppers anonymously on 0800 555 111.