Whistleblowers Still Coming Forward At Colchester Hospital
5 November 2014, 06:00 | Updated: 5 November 2014, 07:15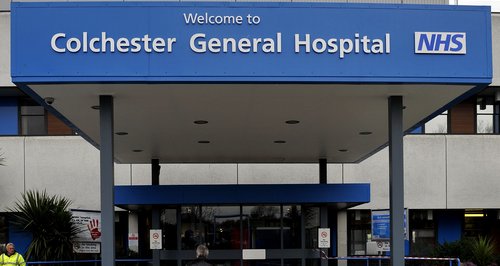 The Chief Executive of Colchester Hospital has told Heart whistleblowers are still coming forward, a year after the cancer waiting time scandal there.
It has been 12 months since allegations that staff were pressurised into falsifying cancer patient waiting time data came to light.
CQC inspectors found that there were "inaccuracies'' with waiting time documents and that a number of cancer patients suffered "undue delays''.
The Trust was put into special measures by the health sector regulator Monitor, "to ensure all its patients receive good quality care''. A formal investigation found the trust had breached its licence to provide health services.
A criminal investigation was then launched by Essex police later that month into the alleged manipulation, to establish whether any criminal offences had been committed. The investigation is still ongoing.
In December 2013, the current Chief Executive Dr Gordon Coutts announced he was resigning by 'mutual agreement'. Dr Coutts had been in the role since September 2010, and said in a statement he was "sorry" if patients felt let down, and that he regretted any problems in the hospital's cancer services.

Dr Lucy Moore was appointed as the new interim Chief Exec in May this year, to turn the Trust around and ensure improvements are made.

Dr Moore has told Heart: "We still have whisteblowers coming forward and we also know that there are people who are still contacting the CQC and other external partners.
"In a way that's a measure of the confidence that staff have in the trust's leadership and it's really important that we continue to give them the opportunity to be supported and come forward if they do have concerns."
Dr Moore added: "Trust (in the hospital) will be restored when patients coming through the door get more consistent, high quality care than the Trust had been providing.
"I believe that we are making significant progress in that area, but I will also be the first to acknowledge that we've got more to do."
Chief Executive Dr Lucy Moore Speaks To Heart's Annie Green
The hospital remains in special measures, and an improvement plan is ongoing. Dr Moore told Heart she is confident this will not happen again.
You can read more about the hospital's Cancer Action Plan here.