Who And Where Is Trapi Papi Chuloo?
17 October 2014, 12:43 | Updated: 17 October 2014, 12:52
Detectives want the public's help in finding a man wanted in connection with firearms incident in Essex.
Police aren't giving many details of what happened - or even where in Essex, but we know it was in connection with something that happened involving bullets being fired and a hand grenade being thrown at a house in the county.
The man is believed to use the nicknames "Trapz", "Traps" and "Trapi papi chuloo" but attempts to establish his real name have been unsuccessful.
Three images taken from social media have been circulated to other forces but he could not be identified.
The man is believed to be a Londoner and is thought to live or have lived in the Fulham area.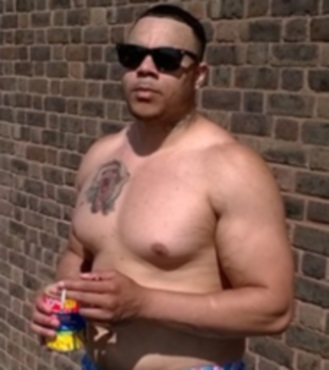 Eight people have been charged with conspiracy in connection with a firearms incident in Essex and they are due to go on trial next month.
Anyone who can identify the man or has any information about him should contact the Essex Police Serious Organised Crime Unit Investigations South on 101 or call Crimestoppers anonymously on 0800 555111.