Wickford: Horse Dies In Second A127 Crash
15 September 2013, 10:31 | Updated: 15 September 2013, 11:06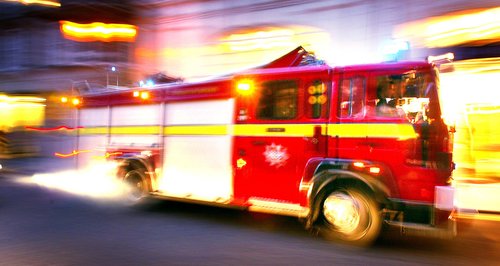 A horse has died and a woman has been cut free from her car following a second crash on the A127.
Emergency services were called to the southend bound carriageway at Nevendon near Wickford just after 8:30pm yesterday (Saturday 14 September).
The male driver of a Renault Megane, from Orpington in Kent, received minor injuries.
Three fire crews used cutting equipment to free his wife who was taken to hospital with facial injuries.
The horse died as a result of the collision.
It comes just hours after a man was left with serious head injuries after his car collided with two horses on the westbound carriageway at the Fairglen Interchange. He remains in hospital.
Inspector Dick Thomas with Essex Police said: "Work is on-going in Basildon District by local police officers to ensure horse owners are reminded of their responsibility under the Animal Act 1971 that they have a duty of care to prevent horses or any animal straying onto the highway.
"The investigation into the causes of the collision with two horses around 6am and the second incident around 8pm continues. That investigation will include the circumstances of how the horses came to be on the A127 and whether any offences by the horse owners have been committed or not.
"Where the circumstances and evidence shows that horse owners have been negligent then Essex Police will seek to prosecute.
"Horses straying on the roads places the welfare of the motorist and the animal at risk and every horse owner must ensure that they take every precaution to keep their horses safe and secured.
"Fences should be sufficiently robust to prevent escape and gates shut at all times. Regular checks must be made of the fence condition and repairs undertaken to prevent escape. With ownership of a horse comes with responsibility and we will seek to prosecute those who show a disregard for this responsibility."