Blackfoot People in Devon To Reconnect With Spirits
One of the world's most significant museum collections of Blackfoot objects is being returned to its people.

The collection, which is held by the Royal Albert Memorial Museum in Exeter hadn't been seen by the Blackfoot people since it left Canada 130 years ago.
But a few days ago a delegation of Blackfoot People representatives came to the city to view and discuss the collection.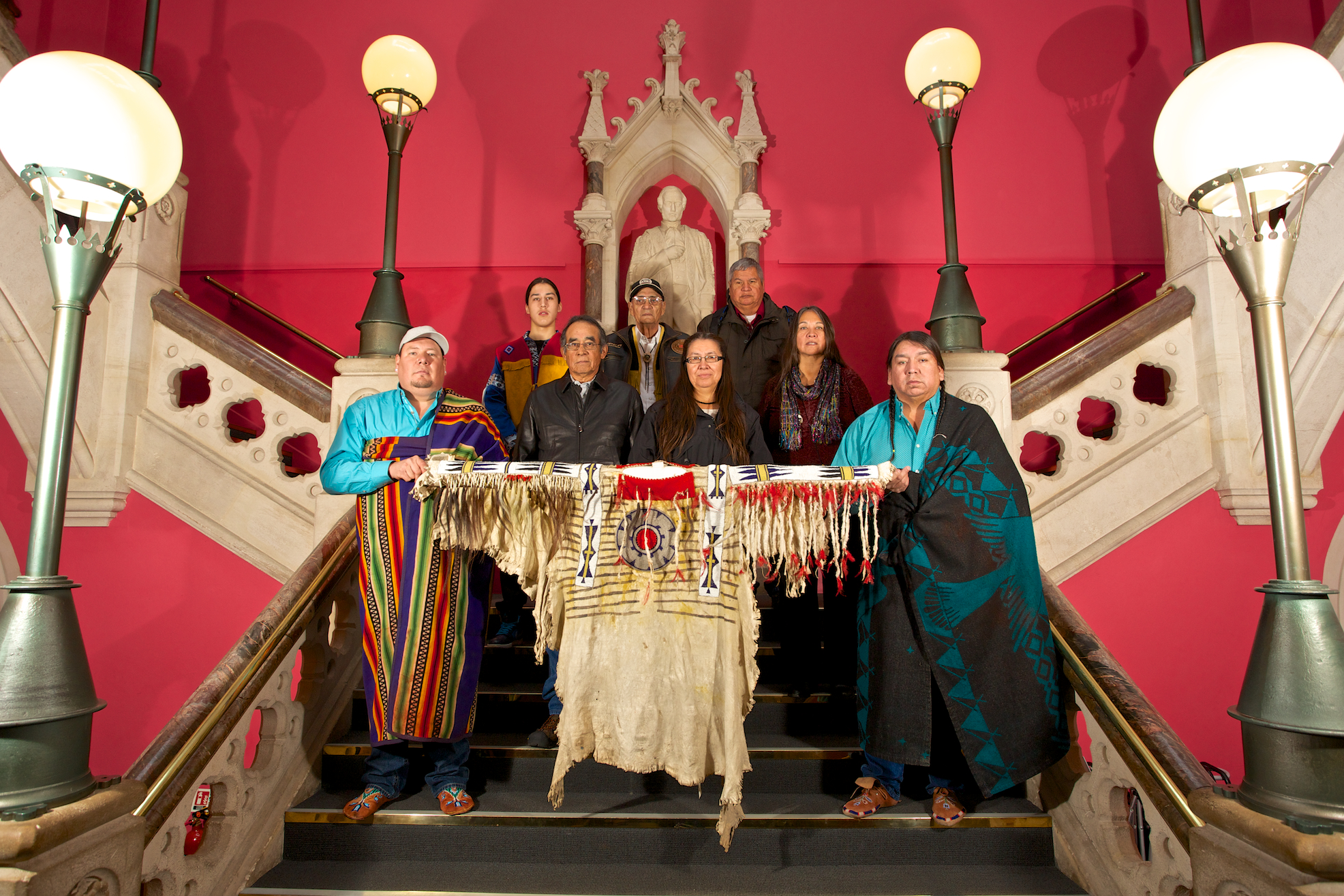 Wendy Buckingham asked Herman Yellow Old Woman about the significance of the items CLICK HERE
Most of it has been in the museum, both on display and in store, since 1904.
Much of the museum's artefacts from overseas, mostly collected in the Victorian period, are of huge spiritual, cultural or historical importance. The museum has already repatriated the 'crown jewels' of Tasmania.
Curator Tony Eccles has been talking about the Blackfoot collection. CLICK HERE
It may be months or even years before the items are returned to their ancestral home.