Budleigh: World War One Online Memorial
30 July 2014, 10:18 | Updated: 30 July 2014, 10:28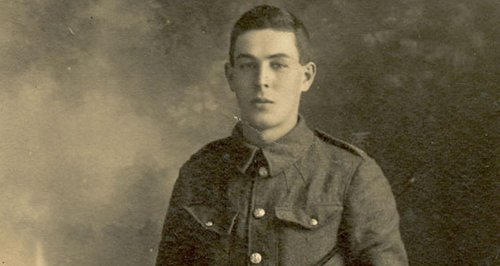 One hundred years on and the names of those who gave their lives in the service of their country can still be seen on war memorials across Devon.
But now the stories behind some of those names can also be seen, thanks to the dedication of teams of local volunteers and historians and a website provided by Lord Clinton's Charitable Trust and Clinton Devon Estates, in association with the Fairlynch Museum in Budleigh Salterton.
Together they have produced www.devonremembers.co.uk - Honouring the 1914 Generation - a memorial to the men and women from the Estate's communities in East and North Devon who fell during World War One.
The website lists the fallen from Budleigh Salterton, Colaton Raleigh, East Budleigh, Huish, Merton, Newton Poppleford and Otterton and, thanks to volunteers from these towns and villages, it tells as much as can be discovered about their lives, their families and their contributions to the war and to their communities.
Volunteers Sheila Jelley, Margaret Brett, Jane Bennett, John Haggar and John Hedderly worked on the communities in East Devon, while Philip Collins from Merton looked into the stories of those from North Devon.
Also revealed to the public for the first time is the wartime diary of the Honorable John Trefusis, who was to become the youngest Brigadier General of his day in the British Army.
Known to his troops as Jack Tre, he was a younger brother of the current Lord Clinton's grandfather.
Tragically he was killed by a sniper on the western Front in October 1915, aged 37, but his words live on in the form of the diary he kept from September 1914.
Other stories on the site tell of the struggle on the home front: of some of the women who worked at Budleigh Salterton's Voluntary Aid Detachment (VAD) hospital for injured servicemen, such as Commandant Harriett Barton who gave up her home in the town's West Hill to found the hospital.
People can add their own stories and photographs on the site, or by emailing mail@devonremembers.co.uk.
It is part of the wider Devon Remembers project being co-ordinated by Devon County Council.
See www.devonremembers.info for more on that project.