Canal On Course For Early Repair
The breached Grand Western Canal near Tiverton could be re-opened in months.
The waterway collapsed after months of heavy rain in November leaving a half mile stretch emptied of water.
Thousands of fish perished in the fields around Halberton, despite efforts to collect them.
The £3 million scheme, which started in July, is rebuilding the embankment and building up the bed of the canal. It's strengthening the sides so, hopefully, they won't be breached in the future.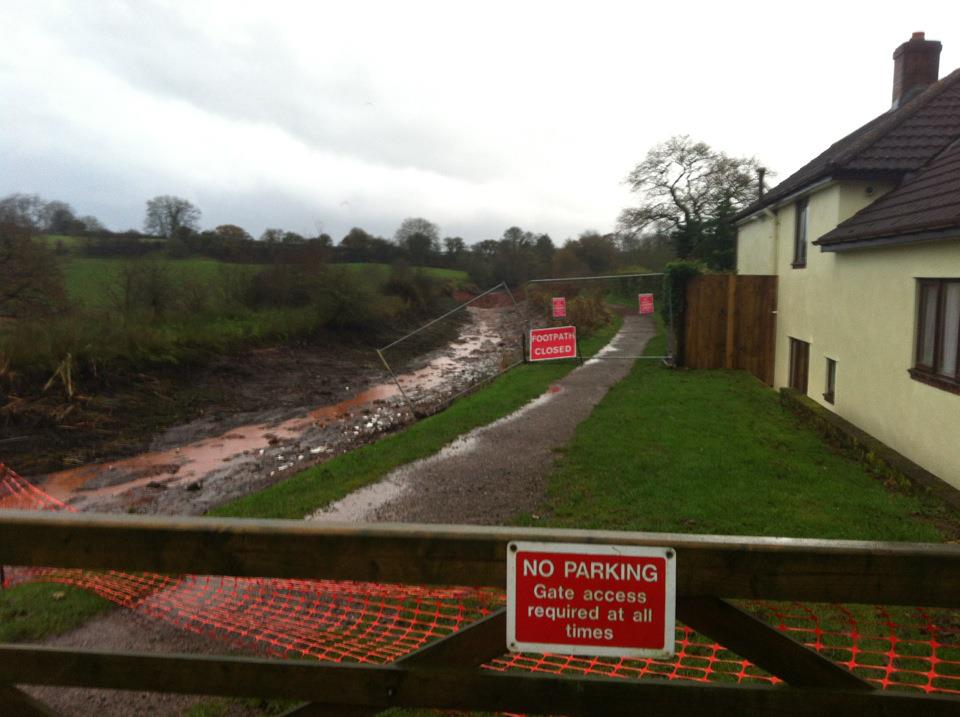 Councillor Roger Croad, Devon County Council Cabinet Member for Environment and Communities, said: "This dry spell has helped the scheme get a good head-start and it's encouraging to hear that work is progressing so well. The canal is really starting to take shape and the local community can rest assured that this important attraction will be better than ever when the repaired section is re-opened early next year."
The final elements of the embankment repair scheme, including the reinstatement of the towpath and refilling of the canal, are expected to be completed by early 2014, in time for the 200 anniversary of the canal in May.