Devon: 18% Admit Using A&E Instead Of GP's
24 March 2014, 08:32 | Updated: 24 March 2014, 08:42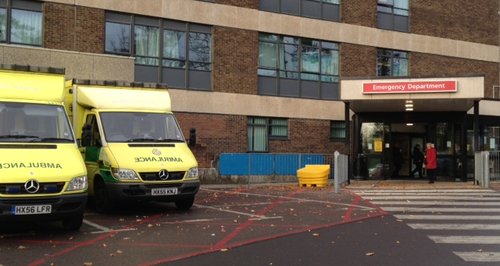 18 per cent of people admit to having knowingly used A&E for a non-emergency, according to new survey findings by Healthwatch.
1 in 4 respondents said it is likely they would use A&E in the future if they were unable to get a GP appointment in a reasonable timeframe.
1 in 3 said they would do so if the non-emergency situation occurred outside of GP opening hours.
But the survey results also identified a problem with awareness of alternatives.
Around a third of those who responded said they didn't know where their nearest minor injuries unit or NHS walk-in centre was.
Nor did they know what services they provided. Here, GP out of hours services are being redesigned.
Healthwatch Devon is seeking the views of patients, carers and the public to find out what matters to them.
"We already hear people commenting on waiting times, and difficulties getting GP appointments at convenient times", said Miles Sibley, Executive Director of Healthwatch Devon.
"We want to know if this is what is driving people towards their nearest Accident and Emergency Dept."
You can take part in Healthwatch Devon's short online survey to feedback on the choices you make when needing medical care.
Responses can be treated anonymously, and the overall findings will be fed back to local NHS managers.
To take part in the survey please visit http://www.healthwatchdevon.co.uk/non-urgent-care-survey/ Alternatively, join the conversation on twitter using hashtag #nonurgentcare