Devon: Don't Become Victims Of Rogue Traders
10 January 2014, 13:18 | Updated: 10 January 2014, 13:21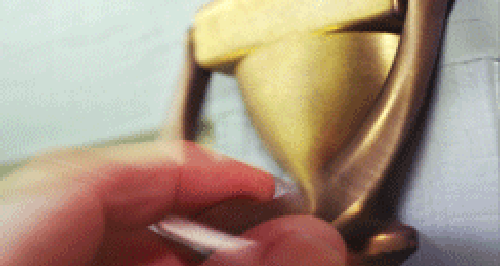 We are being warned not to be the victims of two disasters this year and be on our guard if we need repair work carried out after recent storms and floods in Devon.
The Council's Trading Standards Service is warning people to be aware of rogue traders and cowboy builders.
Previous floods and severe weather in the UK have seen rogue traders offering a range of flood and damage recovery services as well as tarmacking, driveway cleaning, roof cleaning, guttering and garden maintenance.
Some simple steps you can take:
Don't be rushed into making a decision on the doorstep, even if the trader says the work needs to be done urgently.
If you do need to have work done get 3 quotes.
Estimates mean prices can increase, whereas quotes should only vary with your permission.
Use local firms with good reputations.
Ask friends and family if they can recommend a trader or use a Buy with Confidence members. Buy with Confidence members are audited by Trading Standards and agree to trade fairly and honestly.
To find a business near you check out the Buy with Confidence website or call 01823 357261 for a list of members in your area.
Be clear about what you are agreeing to.
Fix a price and get everything in writing before work starts.
Genuine traders will not mind you asking for ID and/or references.
Never deal with anyone who only gives a mobile phone number with no landline number or address.
Doorstep traders are required to give you a 7 day cooling off period in which you can cancel the contract if you change your mind.
Works should not start within the cooling off period without your consent.
Think carefully about allowing works to start within your cooling off period.
And don't forget to look out for vulnerable neighbours and relatives who may be persuaded or pressured into agreeing to work they don?t need.
If you need further pre-shopping advice or wish to report a potential rogue trader please contact the Citizens Advice Consumer Helpline on 08454 04 05 06.
If you feel under threat by a doorstep trader then call the police.
Further advice CLICK HERE