Exeter: GP Surgery Weekend Opening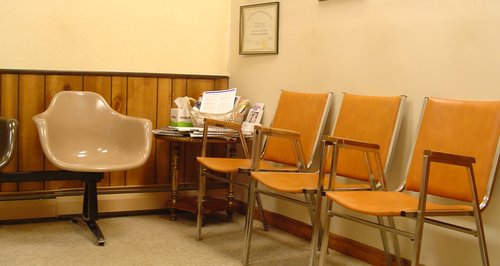 Bookings can be made via the patient's usual surgery number just ask for a weekend appointment. Some urgent slots will also be available at weekends.
Access will be via the NHS 111 phone service, enabling people to book same-day appointments.
Only one surgery will be open each weekend, on a rota basis.
Patients will be told which practice to go to when they book.
They will also have to give consent to their medical notes being shared between practices as necessary, rather than kept within their own surgery.
The initiative is designed both to improve access for patients and to ease pressure on ambulance, hospital and other services during the winter.
It is due to run until the end of April, when it will be fully evaluated.
All 16 general practices in the Exeter area are involved.
They banded together to form Exeter Primary Care (EPC), putting in a successful bid for money from the national Prime Minister's Challenge Fund.
All are designed to improve access to primary care and links between practices.
Dr Sally Ewings of Exeter Primary Care said: "The Prime Minister's Challenge Fund has given us the opportunity for a trial period of extending our hours at weekends on a rota basis to judge whether there is a genuine demand for GP and nurse appointments at the weekend.
"As we're already seeing, winter is also a time when lots of people are seeking medical help, so urgent appointments should also help ease the pressure on other parts of the NHS.
"It's a bit of a step in the dark, because we don't know how many people will want to come along for routine or urgent care.
Adjustments will be made depending on the number of patients that want or need the service.