Exeter: Mum Joins Brain Tumour Campaign
23 July 2014, 12:00 | Updated: 23 July 2014, 12:14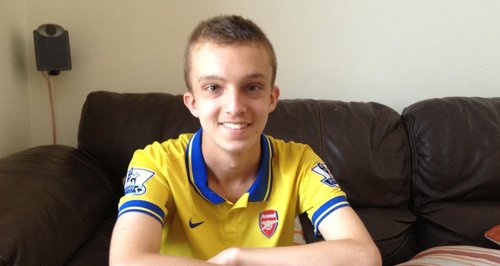 An Exeter mum backs brain tumour campaign as son fights disease.
A campaign to cut deaths from childhood brain tumours has reached Devon, with the backing of a local family hit by the disease.
The HeadSmart campaign raises awareness of the signs and symptoms of brain tumours, which kill more children in the UK than any other type of cancer.
Run by The Brain Tumour Charity, the campaign distributes pocket-sized cards listing childhood brain tumour symptoms.
95,000 HeadSmart cards have been sent to schools across Devon - one for every pupil and teacher in the county.
The move is supported by Exeter mum Samantha Fettis, whose 13-year-old son Bailey has a brain tumour caused by a rare genetic disorder called Neurofibromatosis 1 (NF1).
Bailey's tumour was discovered when he was less than two years old, after he became unwell and Samantha took him to the GP with what she thought might be a stomach bug.
The doctor spotted that something was seriously wrong and sent Bailey straight to hospital.
A scan revealed the tumour and within ten days, he had undergone three brain operations.
He's had around 20 surgical procedures since his diagnosis over ten years ago.
The most recent was about ten days ago, to drain fluid from a cyst which is attached to the tumour.