Kicking Their Way To The Olympics
A 21 year old Exeter man and 15 year old from Newton Abbot have beaten off around five hundred contenders to be trained for the Olympics.
Danny Dowling from Heavitree is joining the Taekwondo Olympic Academy in Manchester in September to train for Rio 2016.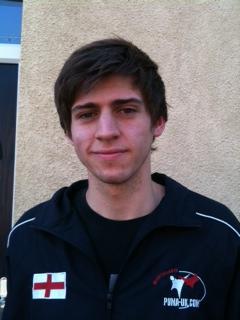 He'll be training for 25 hours a week under Olympian high performance coach Sarah Stevenson and other world level coaches, along with 14 other black belts who've already proved their expertise in competitions around the world.
Teenager Tiegan Flay has been accepted to join the academy junior program and will be training with Olympic Taekwondo coaches in Devon with the opportunity to compete internationally.
The Fighting Chance program is a unique GB Taekwondo initiative to find potential Olympic talent in different martial art styles and has found athletes from around the country to move from their Kickboxing and ITF Taekwon-Do styles to Olympic WTF Taekwondo.
Both Danny and Tiegan are from ITF style Taekwon-Do and will have to adapt and learn to fight in the WTF Olympic Taekwondo style.
Danny's been telling Wendy Buckingham about this amazing opportunity CLICK HERE