Abbeymead: Teenagers Robbed At Knifepoint
26 February 2014, 11:25 | Updated: 26 February 2014, 11:29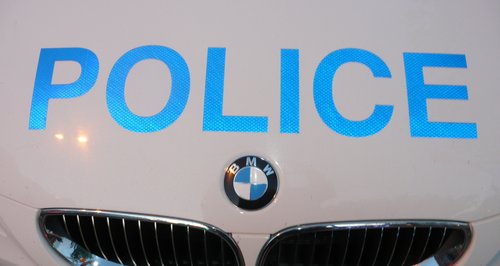 Police are appealing for information after a knifepoint robbery in Abbeymead on Monday 24th February.
The incident happened close to Laurel Gate at around 11.05pm after the two robbers, who were on bikes, followed four teenage males from Tesco Express in Abbeymead Avenue.

The offenders stopped the victims before one pulled out a knife and the other pulled out what is described as a black handgun.

Items including mobile phones and wallets were taken by the robbers before they made off. The victims, two aged 18 and two aged 17, were unhurt but badly shaken by the encounter.

A BMX and a black and white mountain bike are believed to be the bikes used by the robbers.

The first offender is described as white, in his early 20s, 5ft 9ins to 5ft 11ins tall, of skinny build and wearing a light coloured balaclava or face mask, grey hooded top and black joggers.

The second offender is described as white, in his late teens or early 20s, 5ft 7ins to 5ft 8ins tall, of skinny build and wearing black clothing including possibly a tracksuit and a black scarf or bandana.

A wallet was recovered in Blaby Close, Abbeymead so it is thought the offenders travelled in that direction after committing the robbery.

Anyone who witnessed the incident, recognises the descriptions or has any information about the case should call 101.

Chief Inspector Neil Smith said:
"We understand this incident will worry people but I must reassure the community that it is very unusual, in fact it is the first robbery in the entire Hucclecote and Abbey area this year. While the gun may have been imitation, the use of weapons is abhorrent and something that we will never allow to become the norm in our city."
"Covert and overt patrols will be happening in the area to provide reassurance and trace the offenders while our investigation continues. In the meantime I'm sure personal safety will be on people's minds. We would urge everyone to review the personal safety advice available at www.gloucestershire.police.uk"

"I would also urge anyone who feels intimidated by any group of people to try and stay somewhere safe and call police."