Cheltenham: Atlantic Swim Challenge
20 March 2014, 15:37 | Updated: 20 March 2014, 15:40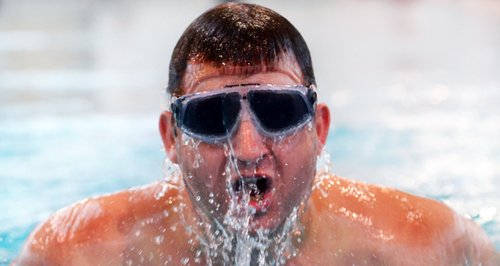 A Cheltenham man is aiming to become the first man to ever swim the full extent of any of the World's Oceans.
Ben Hooper will set off in November 2015 from Senegal in Africa and will swim the total extent of 2,000 miles across the Atlantic Ocean to arrive in Natal, Brazil in approximately 90 days, just in time for the Olympics.
Using freestyle swimming and piloted by experienced Atlantic rower and sailor Roy Finlay, Ben will swim up to a total of 12 hours per day.
His epic swim will take him over 30-feet surges, passing through shark inhabited regions and he will encounter jelly fish, flying fish and a harsh Equatorial sun from above.
The expedition named 'Swim The Big Blue', has Sir Ranulph Fiennes as the Patron and it is hoped that a large sum of money can be raised for Ben's chosen charities - SOS Children's Villages and cancer charity Maggie's.
''I'm really hoping to raise a huge amount of money for these incredible charities and whilst doing so I really want to inspire people and prove that anything is possible,'' said Ben.
''It is very important that children as well as adults, are motivated to learn to swim and be active and I'm hoping that my expedition will show people that they really can fulfil their ambitions and overcome challenges.''
The swim, on a daily basis, will be broken down into a maximum of two-six hour periods at approximately two-miles per hour minimum.
Between the two six-hour sessions, there will be two hours of rest on the support boat. During this rest period and indeed overnight up to 10 hours, no more, Ben will be aboard the boat where he will sleep and consume a high carbohydrate, fat and protein diet as well as rehydrating. He will expend 10-13,000 calories per day.
Skipper of the expedition Roy Finlay said, ''Having rowed and sailed the Atlantic and as an ex Navy diver, I know exactly what the conditions will demand of Ben and have all confidence he will achieve his goal.''
It has also been announced that Ridgeline Entertainment, a television production company based in California, are on board with the expedition and will be turning it into a documentary or series of documentaries.
''I have seen the way the locals get behind people taking on challenges such as this and I'm hoping that once again they can support another Gloucestershire man in this monumental challenge,'' concluded Ben.
Find out more here