Badgers: Brian May Challenges Cull In High Court
26 November 2013, 19:06 | Updated: 26 November 2013, 19:12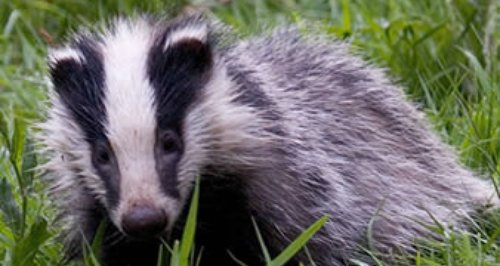 A decision to extend the badger cull in Gloucestershire is being challenged in the High Court by rock legend Brian May.
The Queen guitarist's environmental group, Save Me, is challenging the pilot cull that was launched in October to test the policy's impact on bovine tuberculosis (TB).

The trial failed to reach its target of exterminating 70% of the local badger population, but has since been granted an eight-week extension by Natural England, the Government's adviser for the policy.

The decision to double the cull's time-frame will be reviewed by the High Court following reports that Natural England acted against the recommendation of Professor David MacDonald, their own scientific adviser. According to minutes of their consideration, he argued that the cull's aim to stop the spread of TB was "not easily reconciled with the evidence''.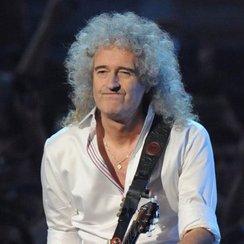 Save Me has named Owen Paterson, Secretary of State for Environment, Food and Rural Affairs, his department Defra and Natural England as defendants. Described as "exceptionally urgent'', the claim calls for an immediate halt to culling under extended licence in Gloucestershire.

John Cooper QC, a human rights barrister representing Brian May's group, said:
"From the material I have seen already, it is clear that appropriate procedures have not been taken in relation to this action, which will inevitably lead to the destruction of more wildlife if the Government remains unchallenged. In all the circumstances and for the grounds we have set out, we assert that the decisions made by Defra, the Secretary of State and Natural England, separately and or cumulatively, were unreasonable and should be immediately revoked.''

Anne Brummer, chief executive of Save Me, said:
"It is outrageous that the Government are ploughing ahead with an extension before the effects of the pilot culls had been assessed. The Government is riding rough-shod over procedure with no regard for the consequences to wildlife or to farmers, who have now been placed at increased risk. The policy is bound to fail - it is dividing communities, racking up ludicrous costs and spreading TB - based on all the previous science we have.''

A similar tactic was used successfully in Wales by the Badger Trust, another anti-cull group, in conjunction with Save Me. Appeal court judges in Cardiff halted a cull around north Pembrokeshire because Welsh authorities had not been specific enough in outlining the scope of the proposed extermination.

A Defra spokeswoman said:
"Natural England's experts carefully considered all the information and recommended the licence to continue culling should be granted. This was in line with the chief veterinary officer's advice, which has been backed by the British Veterinary Association. We need to do everything we can to get on top of bovine TB which is spreading across the country and devastating our cattle and dairy industries.''