Gloucester: Work To Start On Roundabouts
11 March 2014, 09:46 | Updated: 11 March 2014, 09:47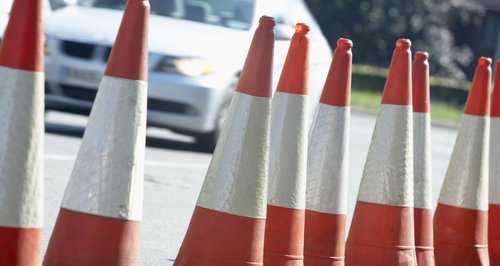 Work to tackle congestion on the C&G and Walls roundabouts in Gloucester will start on Monday.
In May last year the Department for Transport approved the county council's bid for £2.2million of funding to help tackle the serious congestion issue at the A38 and A417 at the C&G and Walls roundabouts in the Barnwood area.
On Monday the main works will start at Walls Roundabout and are set to finish in July. Main construction work is planned to start at the C&G Roundabout in June with completion of the overall scheme sometime later this year or in early 2015.
The scheme costs £3.1million in total, which will be met with the £2.2 million government funding, with the balance to be shared between Gloucestershire County Council and Sainsbury's contributions.
It includes changes to the junctions, widening of lanes, new more flexible traffic light systems and extra lanes.
Cllr Will Windsor Clive, cabinet member for planning and infrastructure, said: ''This work forms part of our wider plans to improve the transport system in the county over the next few years. We understand the contribution investing in our roads makes to the economic prosperity of the county.
''I know there will be concerns about disruption to traffic using the roundabouts, which is why we have agreed working restrictions with the contractor, to help keep disruption to a minimum.
''Whilst we are doing our best to minimise the inconvenience, some travel disruption is inevitable. I urge people who need to use these roundabouts to think about their travel choices as there are alternatives to consider. Please bear with us while the improvements are made.''
As part of the government funded Local Sustainable Transport Fund (LSTF) programme, a team of trained Travel Advisors are currently calling door-to-door in Gloucester to promote walking, cycling, car sharing, and the use of public transport as alternatives to single-occupancy car travel. They will also be using this opportunity to give information about the roundabout works.
In addition, the famous and well loved rabbits of Walls roundabout will be protected during the work. Fencing has been put up to protect the rabbits and rabbit burrows from harm during construction and to keep them out of the working area.
Information about the scheme can be found on the county council's website.