Cheese Rolling 2014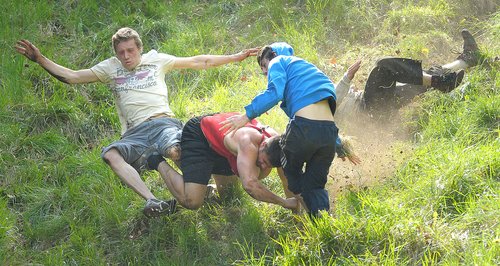 Cheese Rolling at Cooper's Hill continues unbroken.
Thousands of people gathered for the annual cheese-rolling competition on Cooper's Hill near Brockworth in Gloucestershire. Last year, in a bid to make the race safer, revellers had to chase an imitation double Gloucester 200m (656ft) down the hill at Brockworth.
With warnings and strict guidelines laid down by the police, this years event still attracted high numbers of people watching and taking part. A successful campaign was launched to save Gloucestershire's Cheese Rolling this year. The 'Save the Cheese Roll' campaign certainly ensured the survival of the ancient tradition at Coopers Hill when hundreds of people attended to watch as people rolled and tumbled down the hill!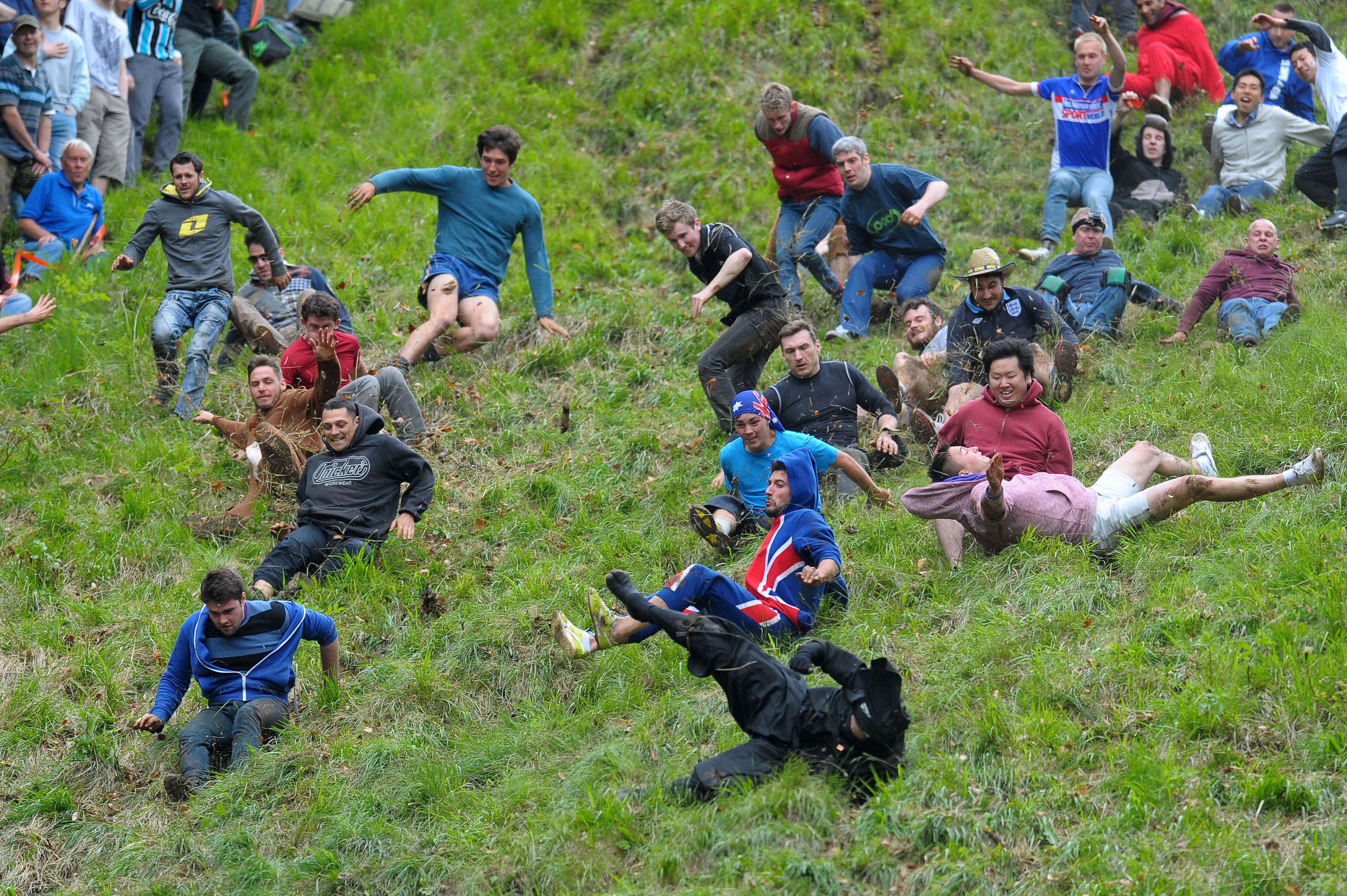 An estimated 5,000 people turned out to watch thrill-seekers chase a 3.5kg wheel of double Gloucester cheese down the 1:2 gradient hill.
The winner of the first race, Josh Shepherd, said he was "really happy" but "doesn't really like cheese".
In total, four 3.5kg and three smaller 1.5kg cheeses are used - made by Diana Smart, 87, who has been producing them for the event for more than 25 years. This year, Gloucestershire County Council closed roads up to 2.5 miles around the slope to keep disruption for residents to a minimum.
A big well done to all those who took part, Roll on next year!
View the gallery of all the best bits below